KIPCOR Core Skills: Hot Topics in Domestic Mediation: Never-Married Parents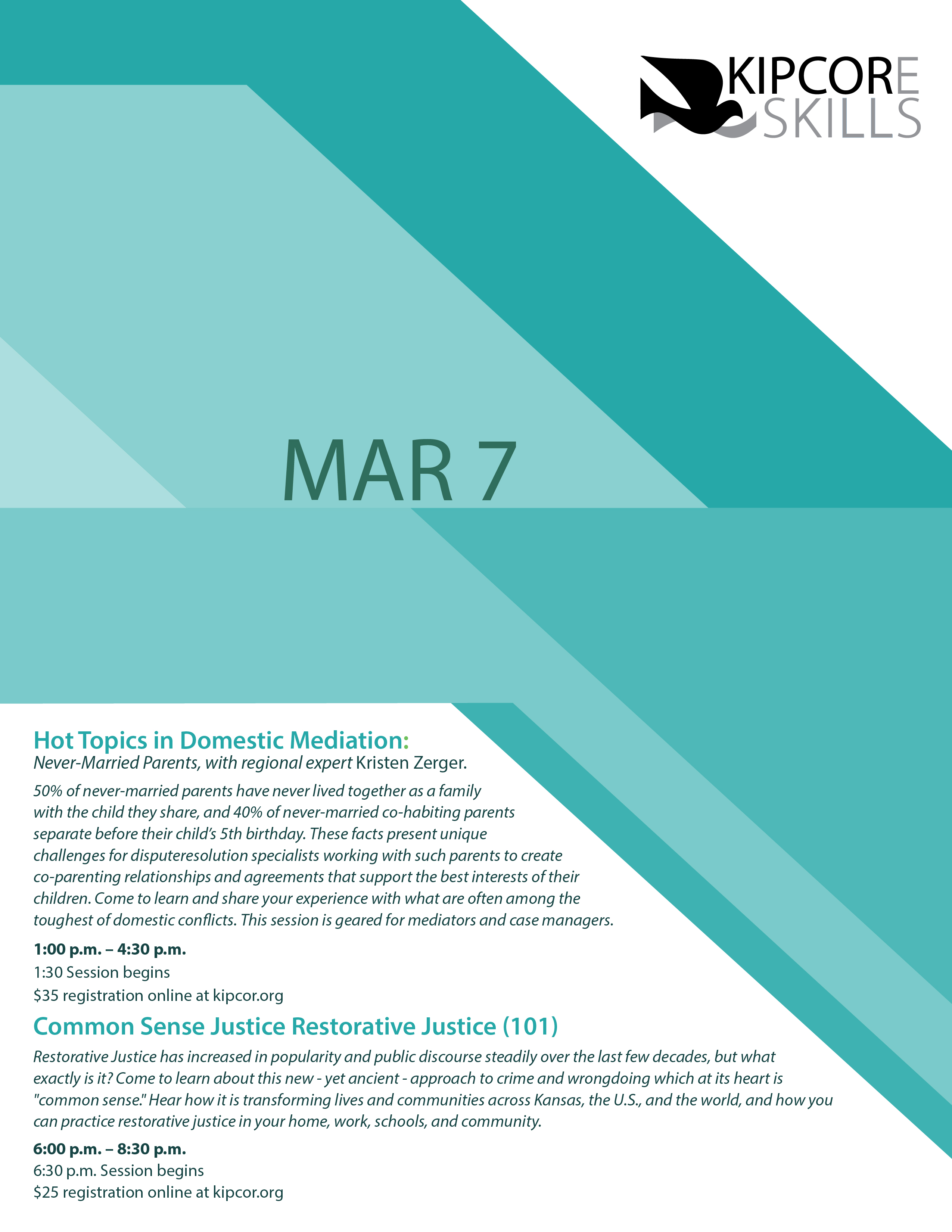 Join us for KIPCOR's new Continuing education Series for Everyone! You will engage with local and regional experts each month to gain the everyday skills you need to lead and thrive in a diverse, changing, and polarized world. Take home skills for use in your families, workplaces, and communities.
This session deals with mediating and managing Never-Married parents. Join regional expert Kirsten Zerger as she leads us through tips for dealing with these most difficult of cases. 50% of never-married parents have not lived together as a family with the child they share, and 40% of never-married co-habiting parents separate before the child's 5th birthday. These facts present unique challenges for dispute resolution specialists working with such parents to create co-parenting relationships and agreements that support the best interests of their children. Come to learn and share your experience with what are often among the toughest of domestic conflicts. This session is geared for mediators and case managers. The session begins at 1:30 PM and concludes by 4:30 PM; come at 1:00 for networking and snacks before the session. Registration cost is $35.