KIPCOR Core Skills: Common Sense Justice – Restorative Justice 101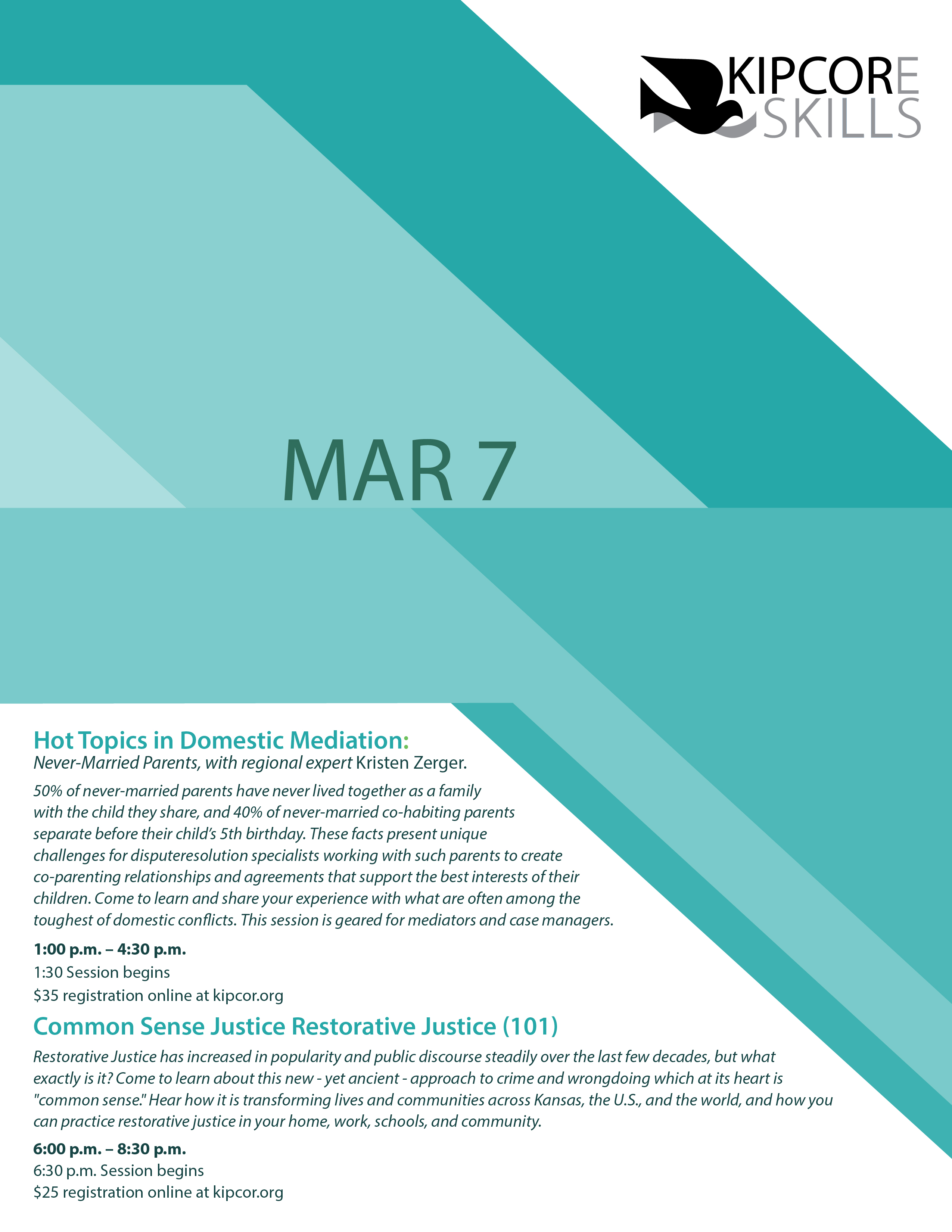 Join us for KIPCOR's new Continuing education Series for Everyone! You will engage with local and regional experts each month to gain the everyday skills you need to lead and thrive in a diverse, changing, and polarized world. Take home skills for use in your families, workplaces, and communities.
This session deals with "Restorative Justice". Restorative Justice has increased in popularity and public discourse steadily over the past few decades, but what exactly is it? Come learn about this new – yet ancient – approach to crime and wrongdoing, which at its heart is "common sense". Hear how it is transforming lives and communities across Kansas, the U.S., and the world, and how you can practice restorative justice in your home, workplace, school, and community. The session begins at 6:30 PM and concludes by 8:30 PM; come at 6:00 for networking and snacks before the session. Registration cost is $25.