Domestic Mediation Primary Training Live Online via Zoom March 2022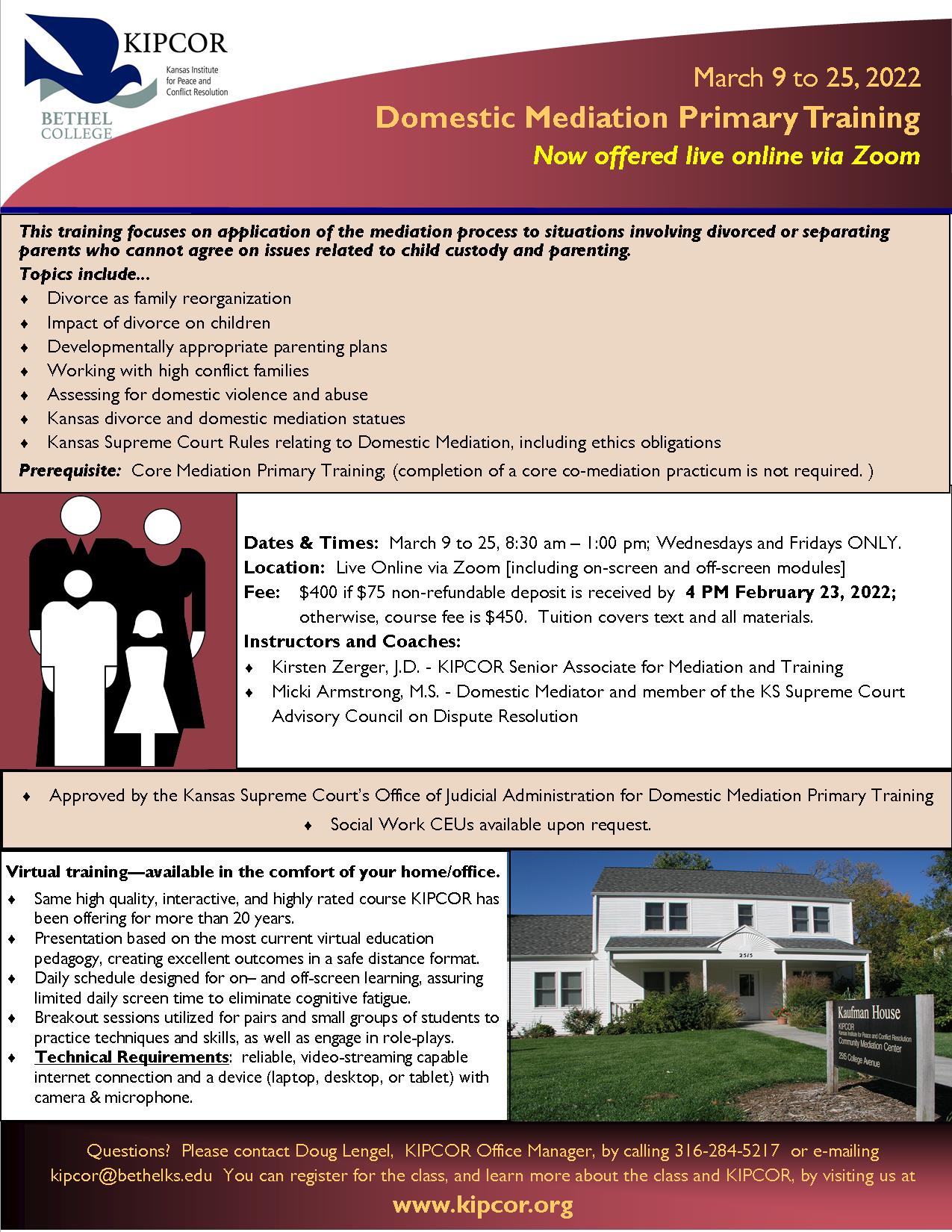 This training focuses on application of the mediation process to situations involving divorced or separating parents who cannot agree on issues related to child custody and parenting.
Topics include…
 Divorce as family reorganization
 Impact of divorce on children
 Developmentally appropriate parenting plans
 Working with high conflict families
 Assessing for domestic violence and abuse
 Kansas divorce and domestic mediation statues
 Kansas Supreme Court Rules relating to Domestic Mediation, including ethics obligations
Prerequisite:  Core Mediation Primary Training; (completion of a core co-mediation practicum is not required. )
Technical requirements:  Reliable internet connection, and a device (computer or tablet) with a camera, microphone, and video display.