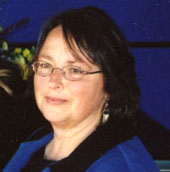 Education
B.A. Bethel College (1973);
J.D. University of California at Berkeley School of Law (1977);
Kansas Supreme Court Approved Mediator in Core, Domestic, Civil, and Parent-Adolescent (1997 to present);
Approved Mediation Trainer in Core and Domestic (2002 to present).
Biography
Prior to becoming a Senior Associate for Mediation and Training in 2016, Kirsten served in a variety of positions at the Kansas Institute for Peace & Conflict Resolution (KIPCOR) beginning in 1995, when—as director—she led a year-long needs assessment process resulting in a re-visioning of the mission and program of the Institute. She was founding manager for KIPCOR's Community Mediation Center, before becoming Director of Education & Training with duties that included chairing the Bethel College Department of Social Science, providing leadership for Bethel's Peace, Justice and Conflict Studies initiative, and coordinating the KIPCOR/Bethel Conflict Resolution Certificate program.
Besides her work with KIPCOR, Kirsten and her husband Sanford "Sandy" Nathan maintain a private practice in mediation, facilitation, arbitration and case management through Chisholm Conflict Resolution.
In 2015, and again in 2018, Kirsten was appointed by the Kansas Supreme Court to its Advisory Council on Alternative Dispute Resolution, serving since 2015 on the Council's ADR Rules Modification Subcommittee.
Kirsten's teaching has included undergraduate, graduate and professional courses related to mediation, negotiation, conflict management, cross-cultural conflict, church conflict, restorative practices, and peace studies. She has developed and led KIPCOR training and workshops for the Kansas Department of Transportation, Kansas Department of Education, Kansas Governor's Sub-Cabinet on Natural Resources, and the Kansas Water Office.
As a Kansas Supreme Court-approved mediator, Kirsten's practice focuses on facilitating collaborative decision-making and dialogue processes for individuals, families and groups. She has specialized experience mediating child-custody matters and workplace disputes. Using interest-based bargaining processes, she continues to assist Kansas school districts and teacher associations in negotiating annual collective bargaining agreements.
As a mentor mediator, Kirsten coaches mediation students seeking state approval through supervised co-mediation of actual mediation cases, or supervised mediation simulations. In 2014, she was honored by Heartland Mediators Association with its Acorn Award for Professionalism, Leadership, and Commitment to the Practice of Mediation.
In addition to her work as a teacher and practitioner, Kirsten has written and published extensively. In 1989 she was lead co-editor-in-chief and author for the employment law reference, California Public Sector Labor Relations (Matthew-Bender/Lexis-Nexis). She was a contributing author to Conflict Transformation and Restorative Justice Manual: Foundations and Skills for Mediation and Facilitation (Mennonite Conciliation Service, 5th ed. 2009). Through grants from the Kansas Office of Judicial Administration (OJA), she has co-authored training curricula and manuals on cross-cultural domestic mediation and mentor mediator training, and served on an OJA planning group to develop a statewide template for parent coordinator training. Kirsten also co-authored a peacebuilding/conflict intervention module used by local Ulster Projects (which annually host Protestant and Catholic teens from Northern Ireland in the U.S.), and most recently was asked to author an article for Leader magazine based upon her work with congregations in conflict.
Prior to her work at KIPCOR, Kirsten practiced labor law for 12 years in California where she served as counsel to César Chávez and the United Farm Workers and later was Chief Counsel for the California Teachers Association (NEA). She was active in litigating some of the leading agricultural and public sector labor law cases in the state, and served as Chair of the California State Bar Association's Public Sector Labor Relations Committee.