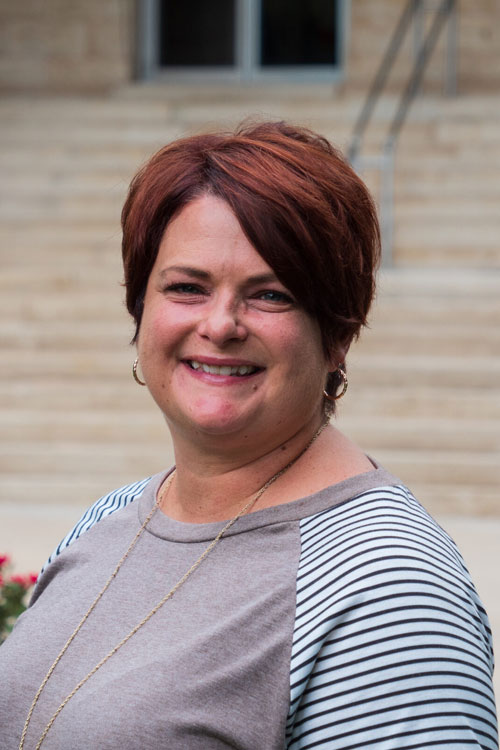 Education
B.A. in Communication Arts, Bethel College, 1998
B.A. in Bible & Religion, Bethel College, 1998
Biography
Gretchen joined the staff at the Kansas Institute for Peace and Conflict Resolution (KIPCOR) on June 30, 2022.   As KIPCOR Office Manager, Gretchen keeps day to day operations running smoothly.  If you call KIPCOR or stop by to visit us, there's a good chance that you may speak with Gretchen first!
Prior to working at KIPCOR, Gretchen worked for eight years as a junior high and high school paraprofessional for the Marion County Special Education Cooperative at USD 411, Goessel Schools of Kansas.  Through this experience, Gretchen learned to always practice patience and to embrace the wonderful concept of a growth mindset.  Gretchen has also worked as an Admissions Counselor for Bethel College of North Newton, Kansas and as a barista for Lincoln Perk at Bethesda Home, Goessel, Kansas.
As a graduate of Bethel College, it is gratifying for Gretchen to work at KIPCOR, an affiliate of the college.  She enjoys supporting the important restorative work of this organization.  In her spare time, Gretchen is most content following the activities of her three college-age children, reading, cooking, dabbling in gardening, exercising, and hanging out with her husband, Eric.