Domestic Case Management and Limited Case Management Training 2020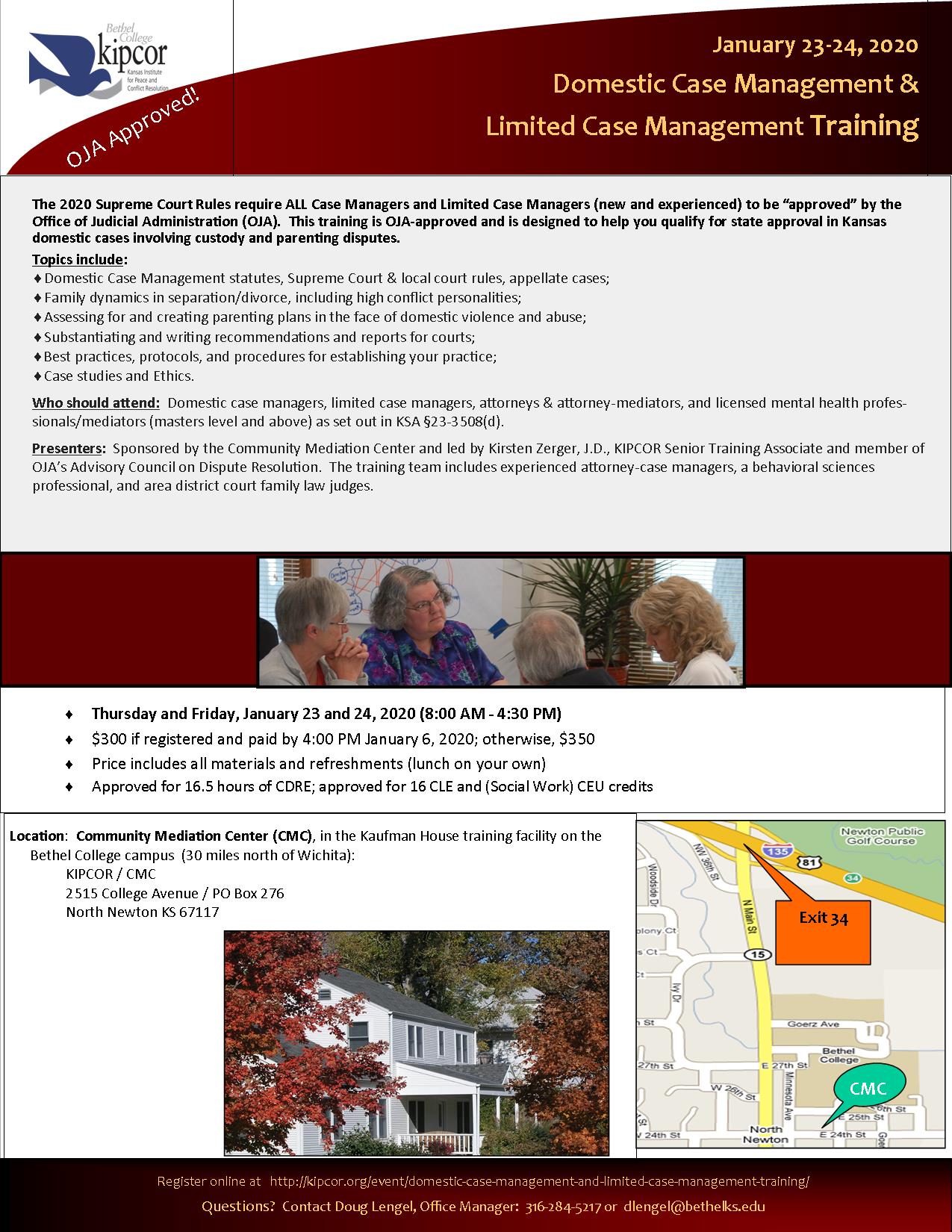 The 2020 Supreme Court Rules require ALL Case Managers and Limited Case Managers (new and experienced) to be "approved" by the Office of Judicial Administration (OJA).  This training is OJA-approved and is designed to help you qualify for state approval in Kansas domestic cases involving custody and parenting disputes.
Topics include:
¨ Domestic Case Management statutes, Supreme Court & local court rules, appellate cases;
¨ Family dynamics in separation/divorce, including high conflict personalities;
¨ Assessing for and creating parenting plans in the face of domestic violence and abuse;
¨ Substantiating and writing recommendations and reports for courts;
¨ Best practices, protocols, and procedures for establishing your practice;
¨ Case studies and Ethics.
Who should attend:  Domestic case managers, limited case managers, attorneys & attorney-mediators, and licensed mental health professionals/mediators (masters level and above) as set out in KSA §23-3508(d).
Presenters:  Sponsored by the Community Mediation Center and led by Kirsten Zerger, J.D., KIPCOR Senior Training Associate and member of OJA's Advisory Council on Dispute Resolution.  The training team includes experienced attorney-case managers, a behavioral sciences professional, and area district court family law judges.