Culture, Gender, and Power in Conflict – January 2020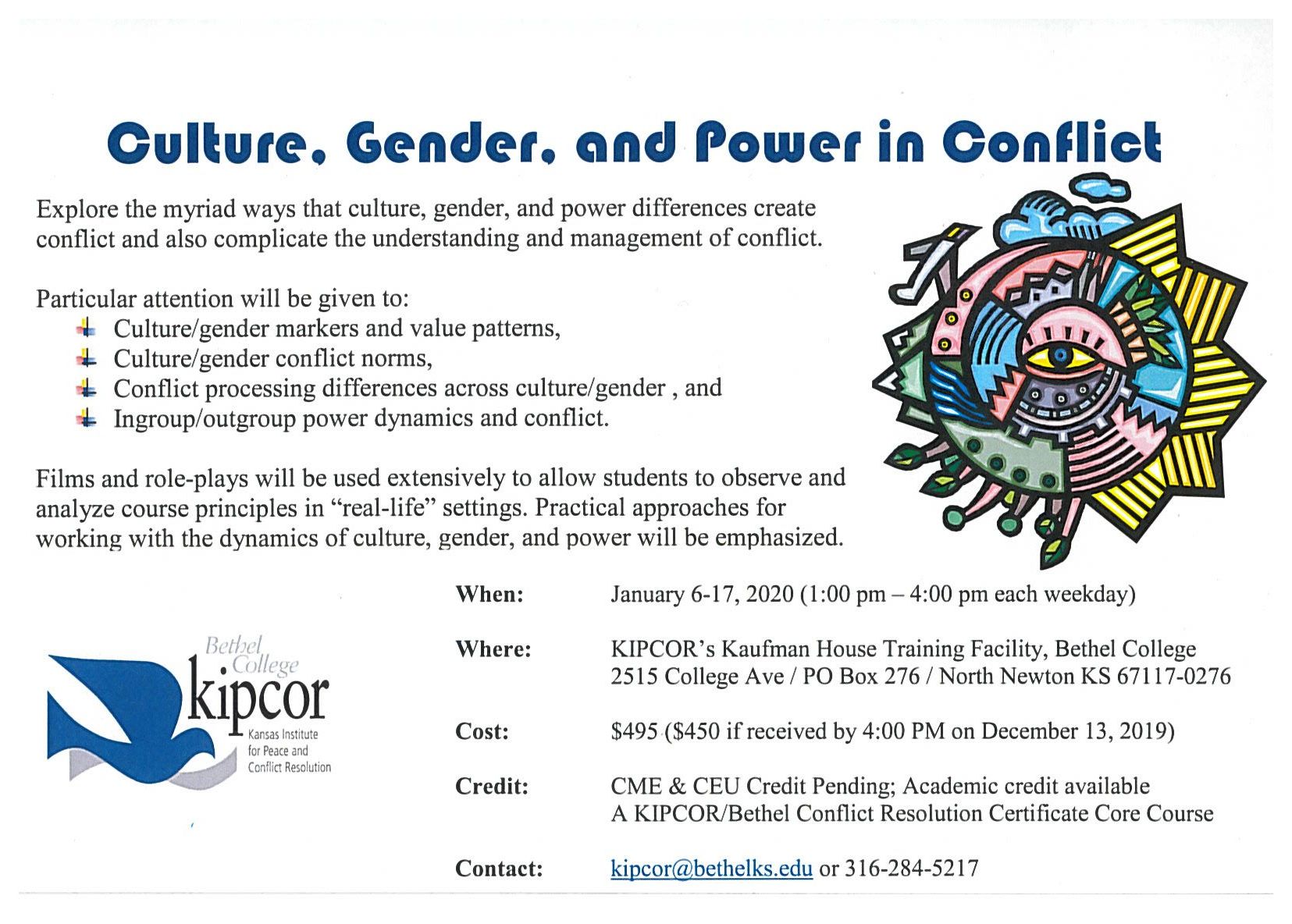 Explore the myriad ways that culture, gender, and power differences create conflict and also complicate the understanding and management of conflict.
Particular attention will be given to:
Culture/gender markers and value patterns,
Culture/gender conflict norms,
Conflict processing differences across culture/gender , and
Ingroup/outgroup power dynamics and conflict.
Films and role-plays will be used extensively to allow students to observe and analyze course principles in "real-life" settings. Practical approaches for working with the dynamics of culture, gender, and power will be emphasized.
CDRE & CEU Credit Pending; Academic credit available
A KIPCOR/Bethel Conflict Resolution Certificate Core Course