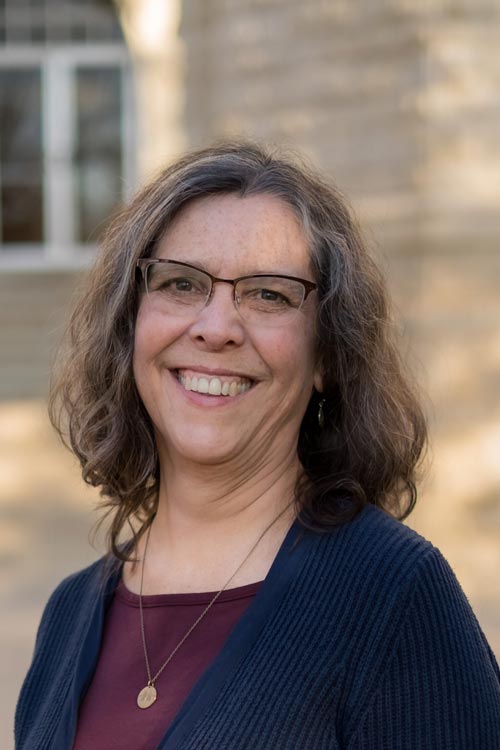 Education
Bachelor of Science in Management, Housing, and Family Development with an emphasis
in Family and Child Services and a concentration in Human Development –
Virginia Polytechnic Institute and State University (Virginia Tech)
Master of Arts in Theology with a Peace Studies Emphasis – Bethany Theological Seminary
Biography
Leslie joined the staff of the Kansas Institute for Peace and Conflict Resolution (KIPCOR)
in November, 2022. As the Community Mediation Center Manager, she provides primary
leadership, overall management, and administrative oversight of all interpersonal conflict
interventions/programs offered under the KIPCOR umbrella, working in close collaboration
with service providers, local courts and area attorneys, Bethel College (including Student
Life), and the community at large.
Leslie first became convinced of the power of empathic listening when she completed
college practicums in crisis intervention. Ten years later she was awed by a mediation
demonstration given as part of a Conflict Transformation workshop offered by her church.
Subsequently, as a stay-at-home mom, she enjoyed attending mediation trainings and
leaned heavily on the skills she learned when helping to raise her two now young adult
children. Eventually she became a Kansas State Supreme Court-approved
parent/adolescent mediator and core mentor mediator, as well as a Strategies for Trauma
Awareness and Resilience (STAR) practitioner. She is currently on track to be approved as
a domestic mediator in the state of Kansas by 2024. For 15 years Leslie served as the
coordinator and principal mediator for the McPherson County Small Claims Mediation
Project sponsored by KIPCOR's Community Mediation Center. From 2008-2016 she directed
the conflict transformation program at a faith-based non-profit social justice agency.
Most recently Leslie's work has evolved into restorative justice. She is the past director of
Offender/Victim Ministries' McPherson County Immediate Intervention Program, where she
collaborated with County Attorney's offices and local Community Corrections to provide
restorative justice interventions for youth whose behavior had come to the attention of law
enforcement. Practices included Neighborhood Accountability Boards, Victim/Offender and
Family Conferences.
Leslie sees conflict as an inevitable, even healthy, part of living in families and
communities. While discomfort and pain can often indicate the need for repair or healing,
they can also be a consequence of growth as a relationship moves from where it has been
to where it needs to be. She considers conflict transformation and restorative justice work
to be embodied spiritual practices; in the midst of the mess, she strives to cultivate wise
discernment and courageous action.
Born and raised on the east coast, Leslie and her spouse Jonathan have lived in
McPherson, Kansas since 1993. They enjoy traveling, making music, practicing hospitality,
sustainable gardening, and spending time with family.