Palwasha Kakar presents, "Women's Role in Ending Violence and building Peace"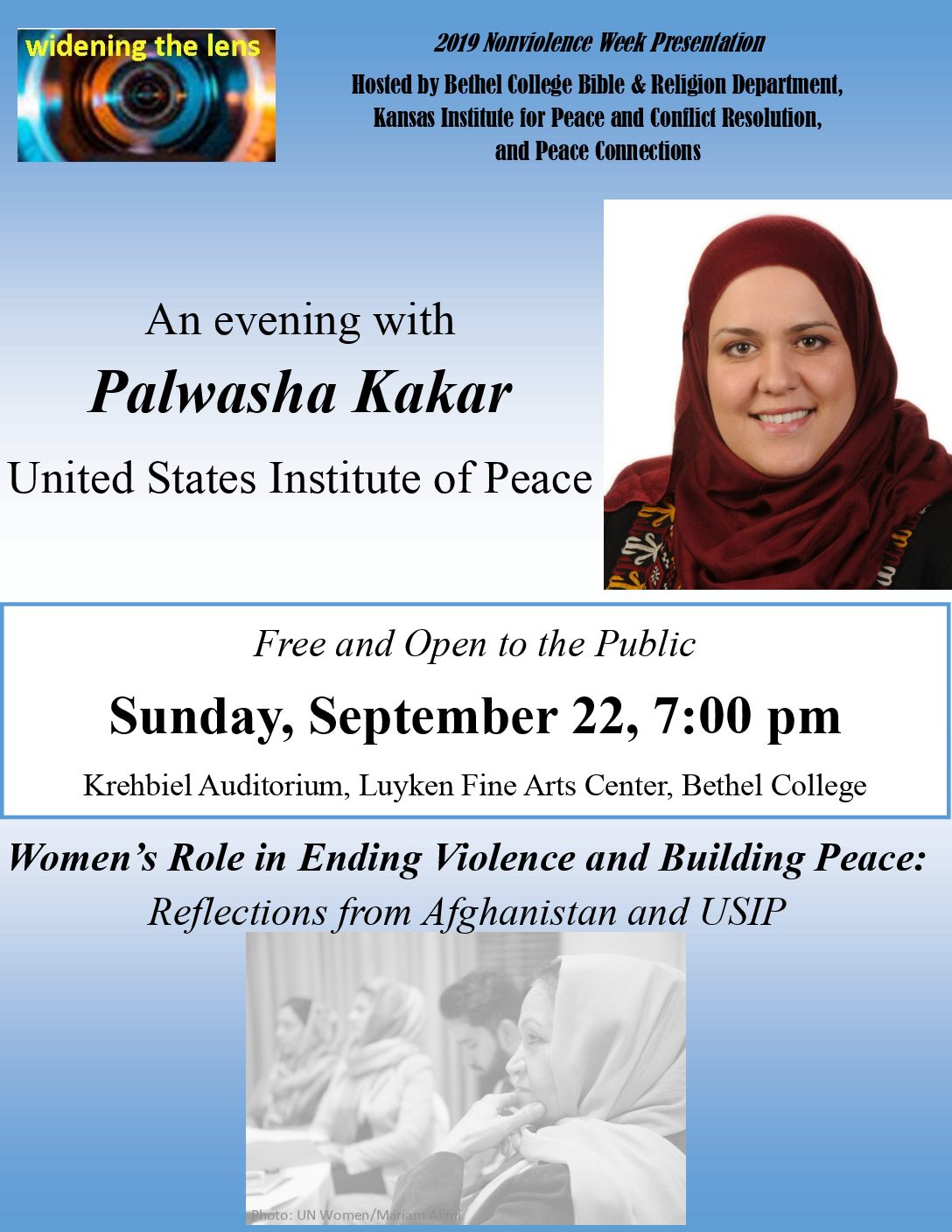 Join us in Krehbiel Auditorium on Sunday, September 22, at 7:00 PM to hear Palwasha Kakar, who has dedicated her life to building peace and resolving conflict, speak.
Her presentation wraps up a week of events at Bethel and in the community as part of the annual National Campaign for Nonviolence, and is free and open to the public.
Kakar is currently senior program officer for religion and inclusive societies at the U.S. Institute of Peace (USIP), based in Washington, D.C.
Her topic reflects areas in which she has given much of her time and energy over the last 15 years.
Kakar is the daughter of an Afghan father and American mother, who were medical students in Seattle when she was born.  She chose to come to Bethel College in 1995 because it was the alma mater of her maternal grandmother, the late Ruth Graber of Moundridge.
Kakar graduated from Bethel in 1999 with a B.A. in global studies and Bible and religion.  She also took advantage of the opportunity to gain practical skills in conflict mediation through the Kansas Institute for Peace and Conflict Resolution (KIPCOR).