KIPCOR EVENT – Palwasha Kakar, guest speaker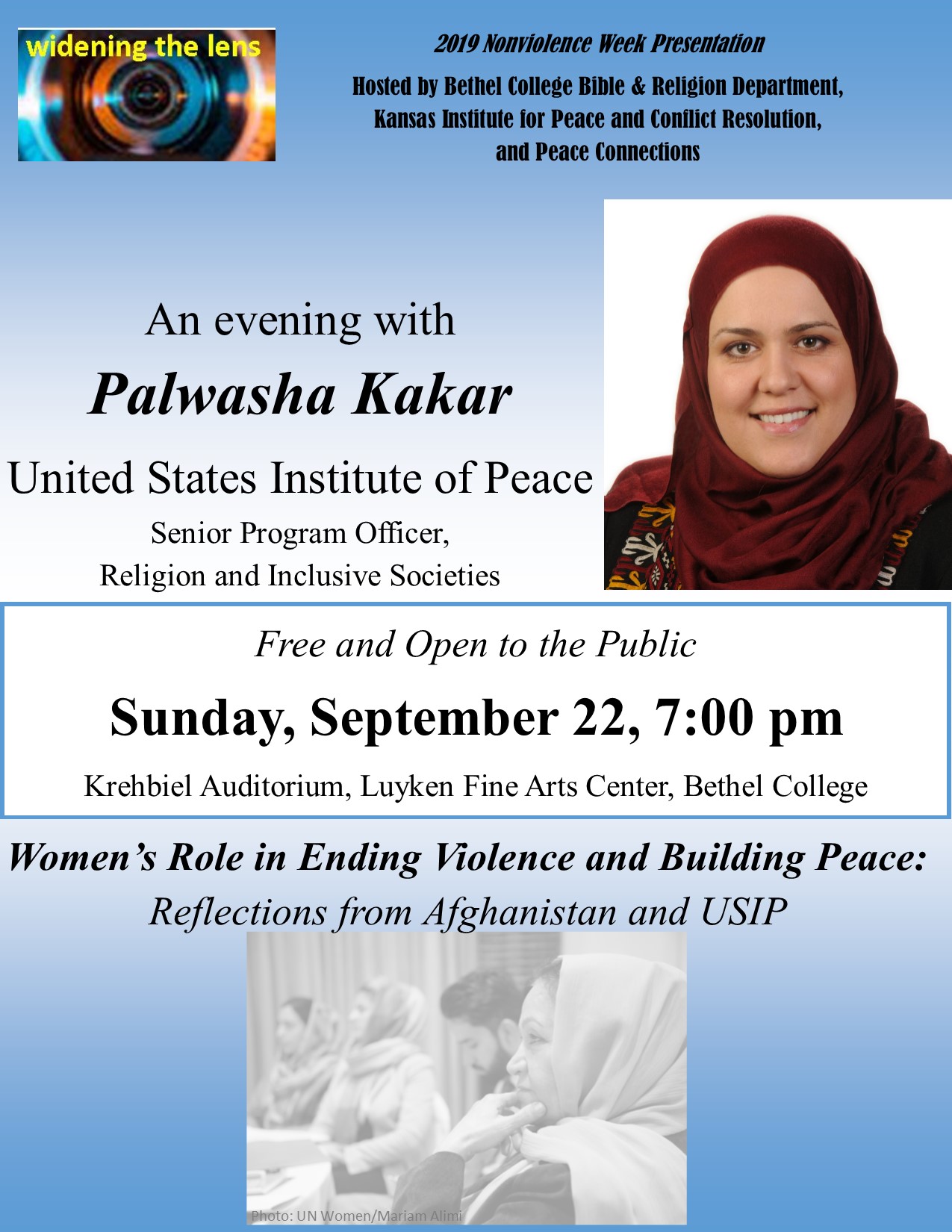 Join us at KIPCOR's Kaufman House offices as we host Palwasha Kakar, KIPCOR and Bethel College Alumna, as she speaks on,
"Women's Role in Ending Violence and Building Peace: Reflections from Afghanistan and the U.S Institute of Peace" 

Palwasha L. Kakar is the senior program officer for religion and inclusive societies at the U.S. Institute of Peace (USIP). Kakar's distinguished career began in Newton, KS where she earned a degree in Religion and Global Studies from Bethel College, and served as director of the Newton Peace Center (now Peace Connections). Kakar went on to earn a Masters degree focusing on gender, politics and religion from Harvard University's Divinity School.
Kakar's career has included significant engagement in Afghanistan, impacting a wide range of peacebuilding initiatives. Before joining USIP, Kakar, an Afghan-American, worked in Afghanistan with the Asia Foundation, the United Nation Development Program, World Bank Group, Kabul University, and the Afghanistan Research and Evaluation Unit. While in the region, Kakar specialized in peacebuilding initiatives related to religion, gender, security and local governance.
Kakar has published research regarding women's participation in local governance, Pashtunwali-Afghan customary law, Afghan women's identity, and social spaces in Afghanistan. Her research has taken her to Afghanistan, Pakistan, Bangladesh, Egypt, Israel, Palestine, Jordan and Syria.