Leonard Pitts Jr. presents KIPCOR's second 2020 – 2021 Peace Lecture!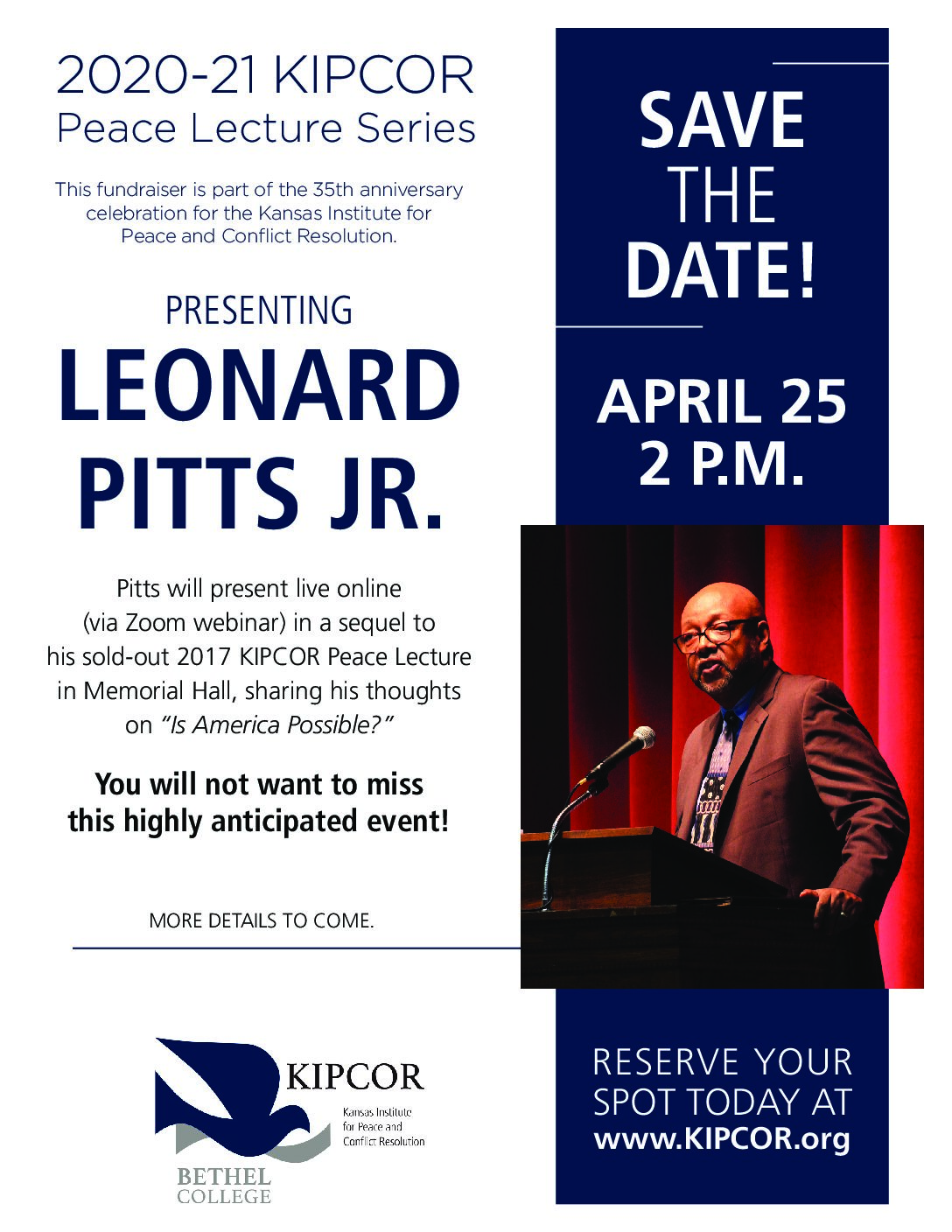 Leonard Pitts Jr.  will be our second Peace Lecturer of the 2020 – 2021 series.  He will be presenting live online via Zoom webinar a sequel to his tremendously popular 2017 KIPCOR Peace Lecture.  This year's topic will be, "Is America Possible?"  This is a highly anticipated event that you will not want to miss!  Mark your calendars for Sunday, April 25th, at 2:00 pm.  
This event is free of charge, but we WOULD appreciate it if you could help support our work and offset the costs involved in this presentation.  You can mail a check, made out to "KIPCOR", to:
KIPCOR
P.O. Box 276
North Newton, KS  67117
or go HERE to learn how to donate to KIPCOR online.
Thank you for your support!!