C Henry Smith Oratorical Contest 2021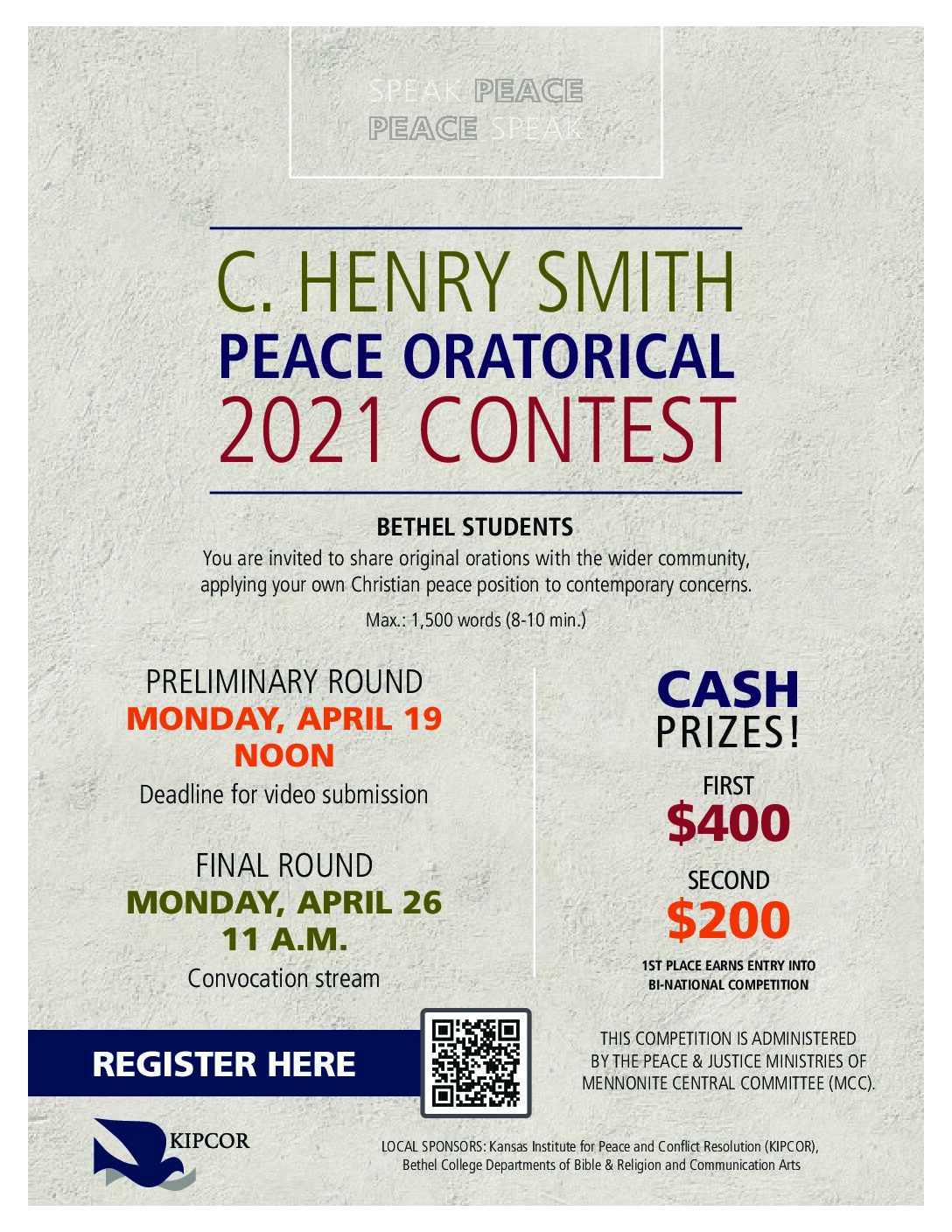 Bethel students are invited to register for this writing and speaking contest, which features a local $400 first prize and an additional $300 national first prize.
The C. Henry Smith Peace Oratorical Contest is administered by the Peace and Justice Ministries of the Mennonite Central Committee (MCC) and locally sponsored by the Kansas Institute for Peace and Conflict Resolution (KIPCOR) and the Bethel College departments of Bible and Religion and Communication Arts. Bethel students are invited to share original orations with the wider community, applying a Christian peace position to contemporary concerns.  How does your Christian peace position help you make sense of the issues facing us all in the contemporary world?
Student participants will write an original essay (maximum 1,500 words) and share an 8 to 10 minute presentation. Presentations will be submitted as a video by Monday, April 19, 2021; all videos will be judged, and the top three will be shown at Convocation on Monday April 26 2021.  Students invited to have their videos shown at Convocation will be allowed to edit and re-record their videos after receiving the judge's sheets, with a final deadline of Friday, April 23, at 10:00 AM.
Thank you for your interest in this year's contest!!