KIPCOR Film Series: The Prison Within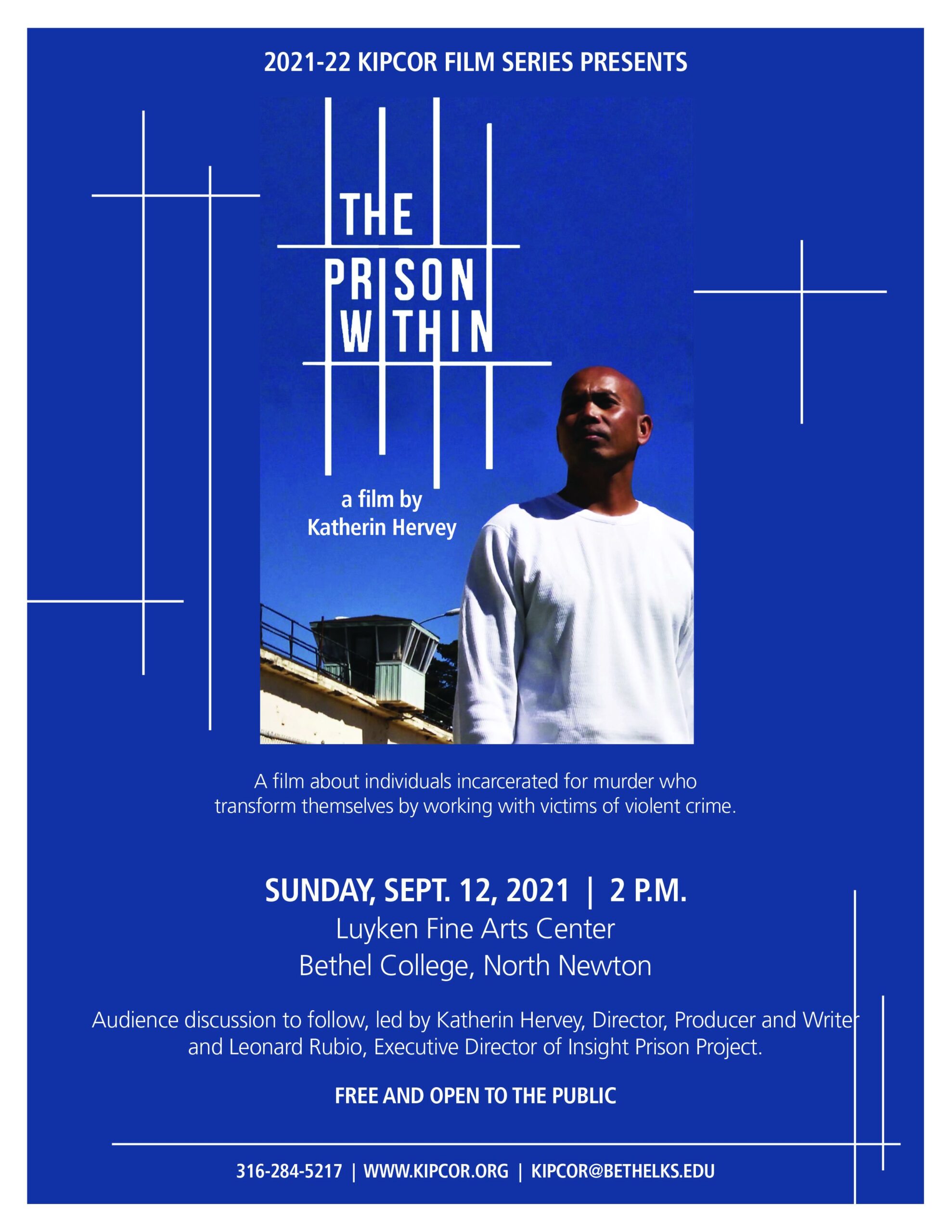 Save the Date!!
KIPCOR Film Series 2021-2022:
"The Prison Within"
Yes, it's true!  The KIPCOR Film Series is returning live and in-person!
We will fire up the projector on Sunday, September 12 at 2:00 p.m. in Krehbiel Auditorium to screen the film, "The Prison Within."
Join us in Krehbiel Auditorium in the Luyken Fine Arts Center on the campus of Bethel College in North Newton as we watch the film and discuss it afterwards.  As always, our films are free and open to the public.
PLEASE NOTE that we will be following Bethel College's COVID-19 guidelines, which currently require everyone to wear masks indoors for groups of 10 or more, regardless of vaccination status.
ABOUT THE FILM
"The Prison Within" takes you on a journey into redemption and forgiveness inside the walls of San Quentin prison.  Witness the powerful journeys of individuals incarcerated for murder as they participate in a restorative justice program to expose and heal the roots of their traumas.
As always, we invite you to stay after the film for a provocative discussion.  Our post-film discussion on September 12 will be led by filmmakers, producers and/or featured actors.
See you at the movies!