Click here for information about Mark McCormick's Peace Lecture TONIGHT!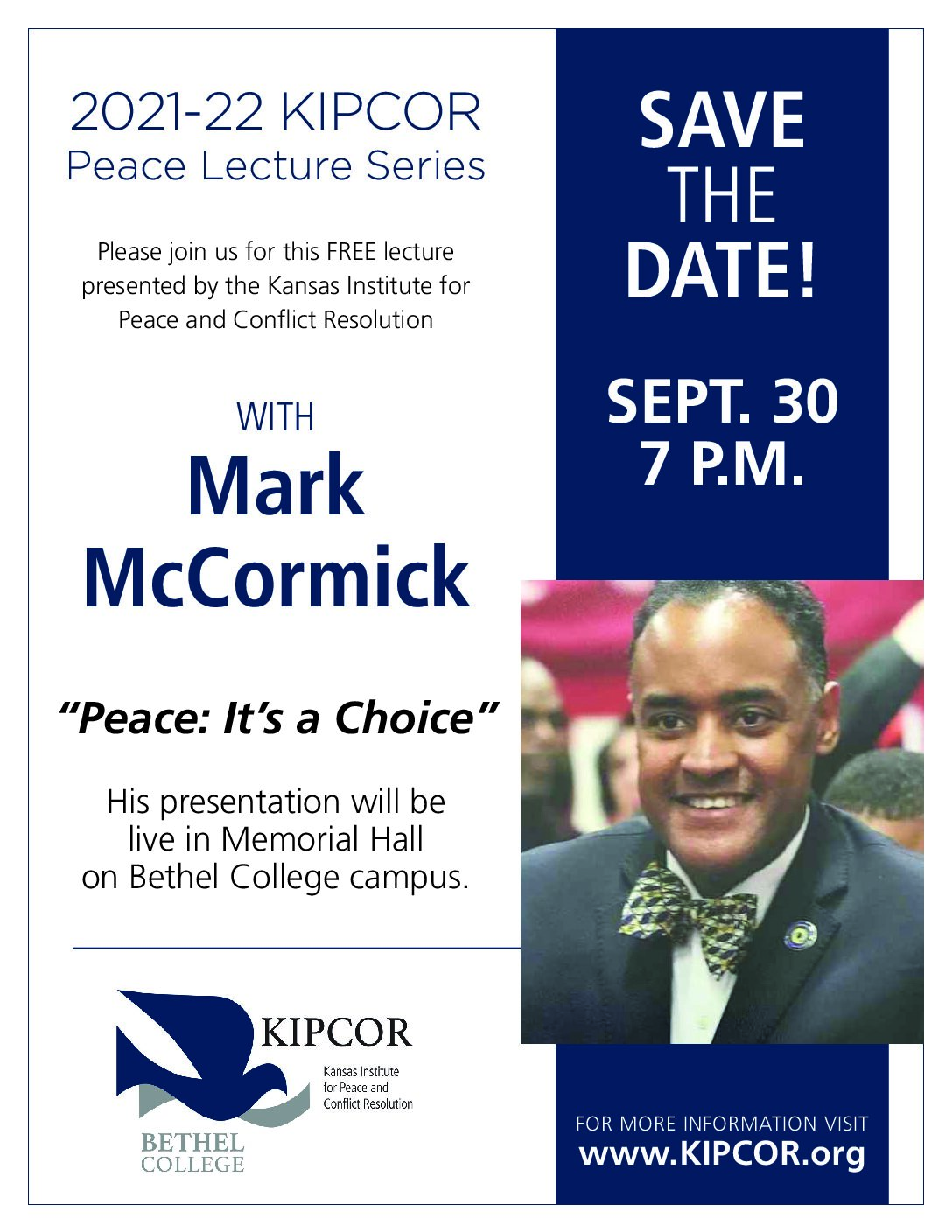 "Peace:  It's a Choice"
Thursday, September 30, 2021 at 7:00 PM
Mark McCormick  will be our first Peace Lecturer of the 2021 – 2022 series.  He will be presenting live in Memorial Hall on the campus of Bethel College in North Newton, Kansas.  His topic will be, "Peace: It's a Choice"  Please join us, or watch live online from the comfort of your own home on our livestream… simply click on this link after 7:00 PM tonight.
(Note that if you join the livestream before it starts at 7:00 PM you will be placed in a waiting room and automatically transferred into the event once it begins.)
This event is free and open to the public!!
If you would like to support KIPCOR's work and future Peace Lectures you can find instructions for online donations to KIPCOR here:
Note that at this time Bethel College requires everyone in an on-campus gathering of more than 10 people wear a mask,
regardless of vaccination status.