KIPCOR Film Series: Lost Angels: Skid Row is My Home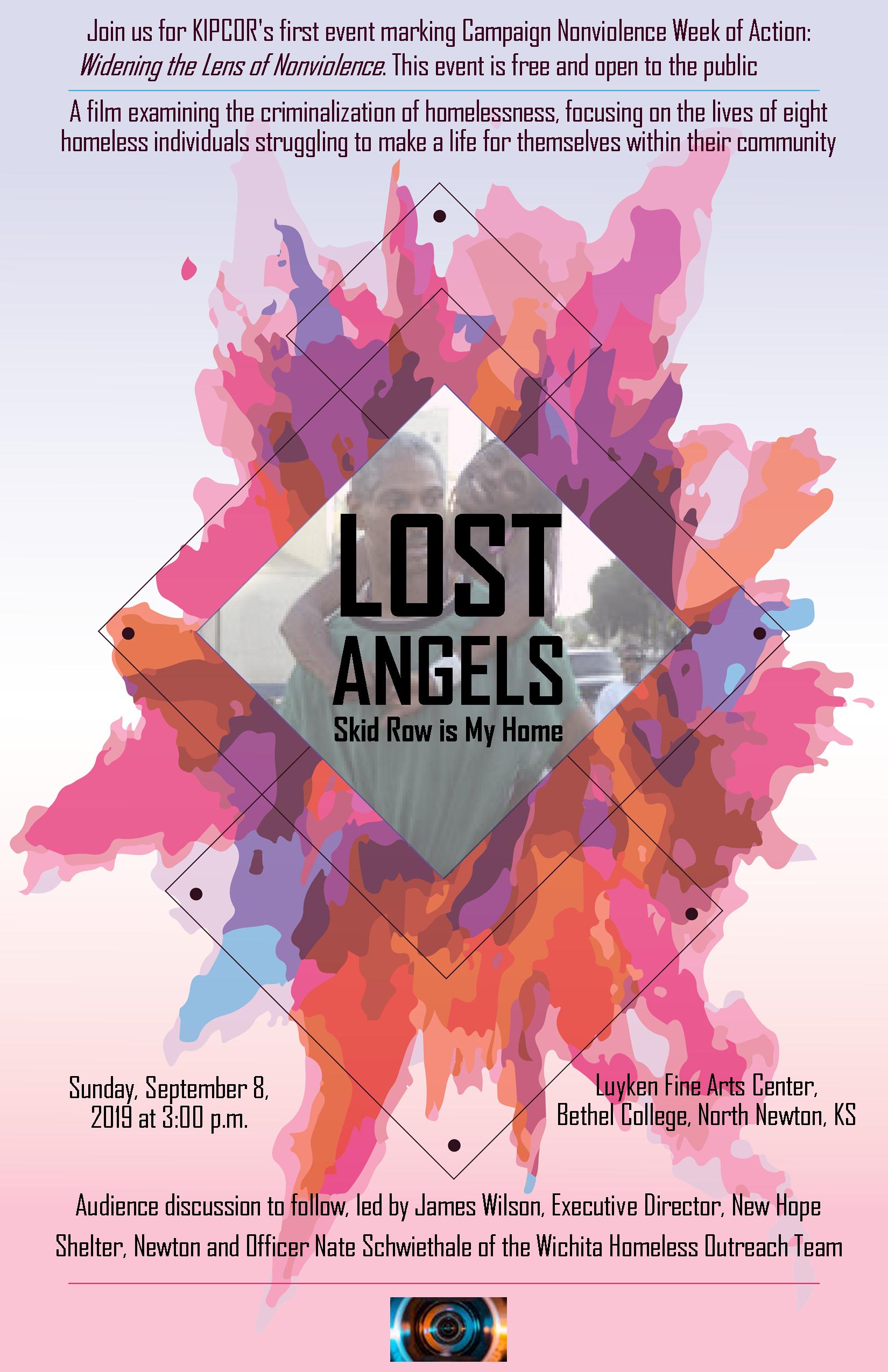 The new academic year is upon us, and with it comes a fresh round of movies for the 2019-20 KIPCOR Film Series!
We will fire up the projector on Sunday, September 8 at 3:00 p.m. in Krehbiel Auditorium to screen the film, "Lost Angels: Skid Row is My Home." This highly-acclaimed film examines the plight of the homeless through the eyes of eight individuals trying to make a life for themselves within their Los Angeles community of homelessness. The filmmakers show how a descent into life on the streets is often accelerated by the criminalization of homeless people, and changes within the mental health care system.
As always, we invite you to stay after the film for a provocative discussion. Our post-film discussion on September 8 will be led by James Wilson, Executive Director of the New Hope Shelter in Newton; and by a member of the Wichita Police Department's Homeless Outreach Team.
"Lost Angels: Skid Row is My Home" also serves as the first event in KIPCOR's recognition of National Campaign Nonviolence Week of Action. With a theme of "Widening the Lens of Nonviolence," we will be partnering with Peace Connections in Newton for a series of free and public events running from September 14 – 22. We'll tell you all about those events at our film, and coming soon you can view more details on our website (www.kipcor.org).
See you at the movies!