KIPCOR Core Skills: Conflict 101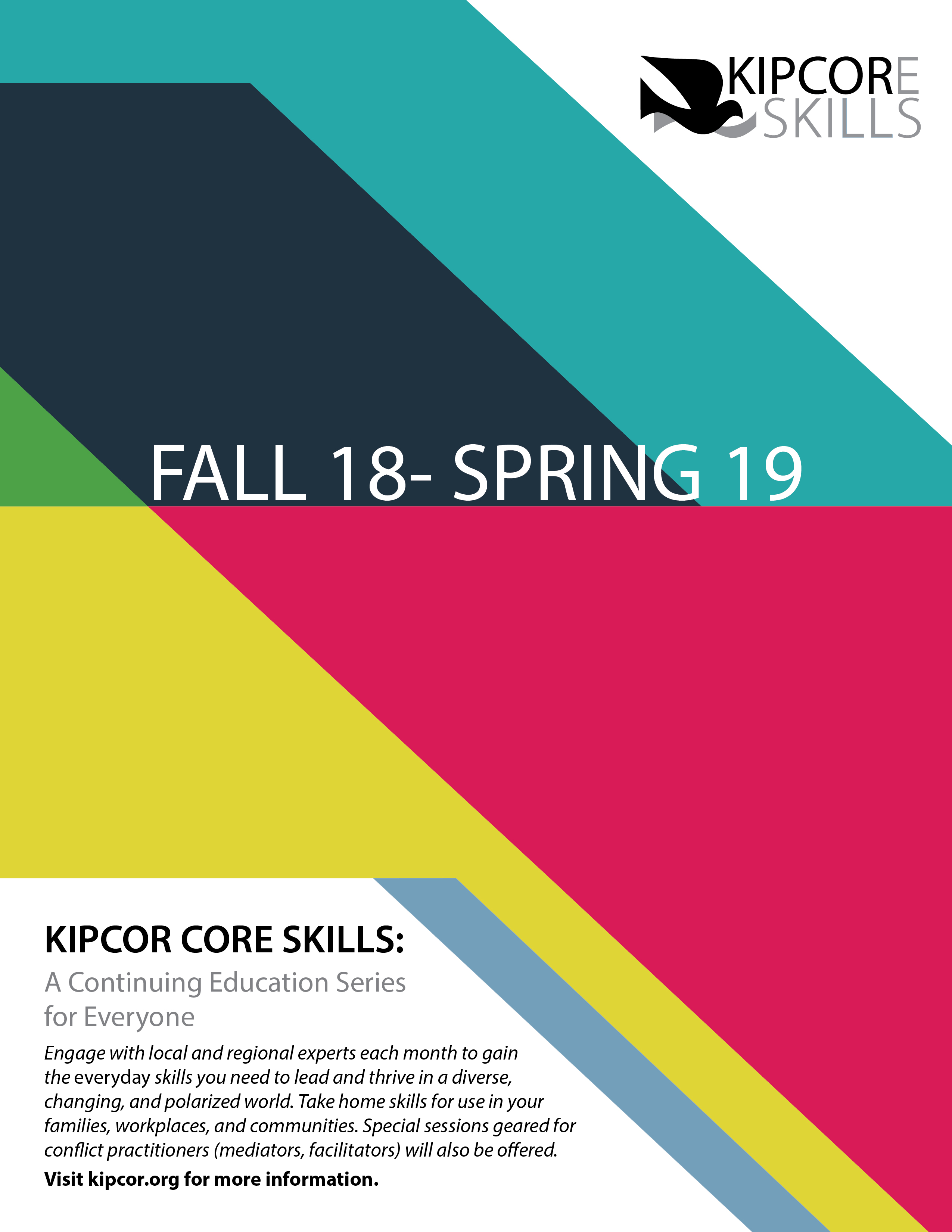 Join us for KIPCOR's new Continuing education Series for Everyone! You will engage with local and regional experts each month to gain the everyday skills you need to lead and thrive in a diverse, changing, and polarized world. Take home skills for use in your families, workplaces, and communities.
This first session is CONFLICT 101:
Come learn and build skills in dealing with the everyday realities of conflict – from our families to our workplaces and larger society. Start with the basics of this core competency with KIPCOR's leading experts.
The class begins at 6:00 PM with a time of networking and concludes by 8:30 PM. Registration cost is $25.
See the list of other planned classes here.
Event Navigation