KIPCOR Core Skills: Communication Skills for Tense Times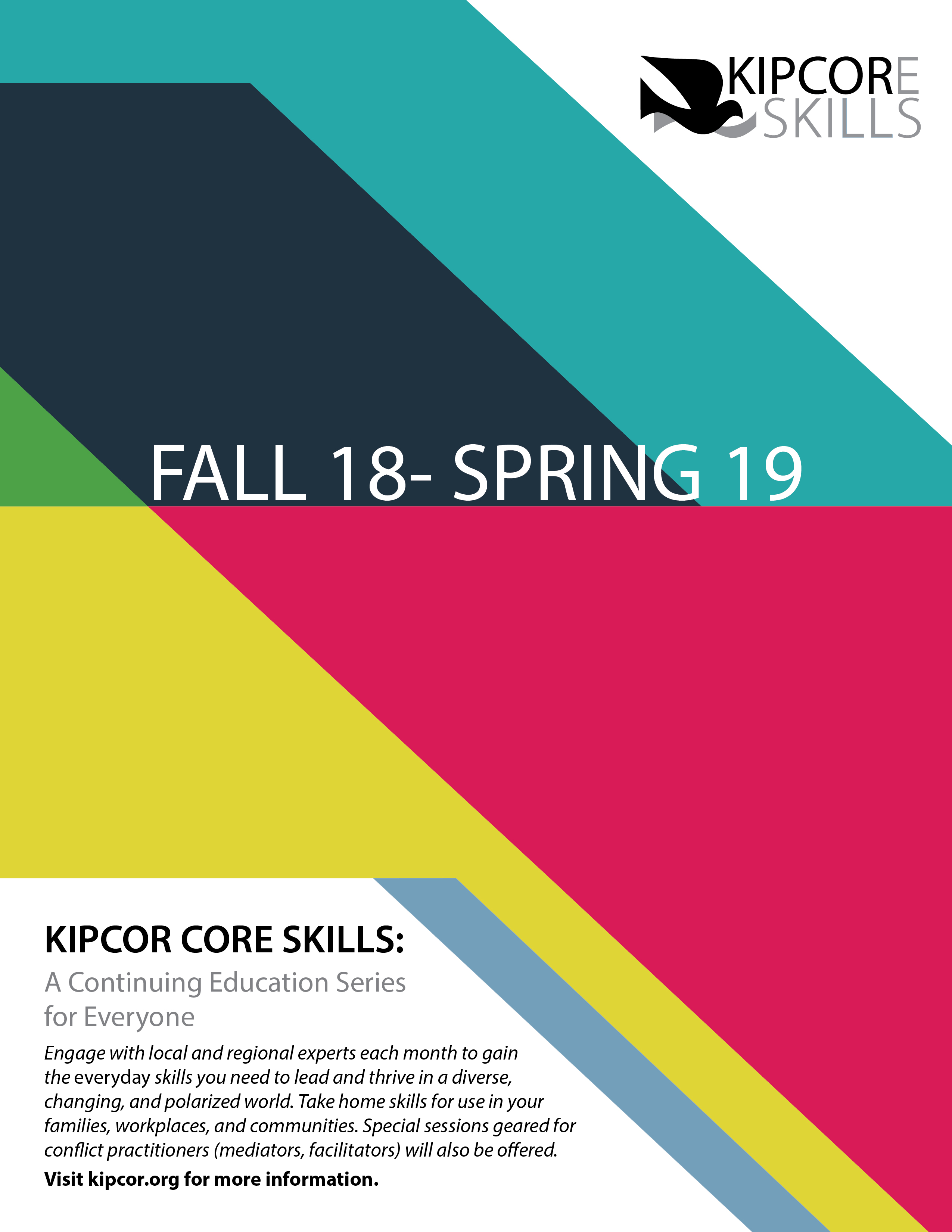 Join us for KIPCOR's new Continuing education Series for Everyone! You will engage with local and regional experts each month to gain the everyday skills you need to lead and thrive in a diverse, changing, and polarized world. Take home skills for use in your families, workplaces, and communities.
This session is Communication Skills for tense Times: Are you tired of hot-button issues dividing your colleagues and social media pages? Frustrated with kitchen-table debates that get nowhere? Come to practice and gain skills in courageous conversations which build relationships rather than divide. The session begins at 6:30 PM and concludes by 8:30 PM. Registration cost is $25.