Join KIPCOR on September 25 for a special event celebrating the National Campaign Nonviolence Week of Action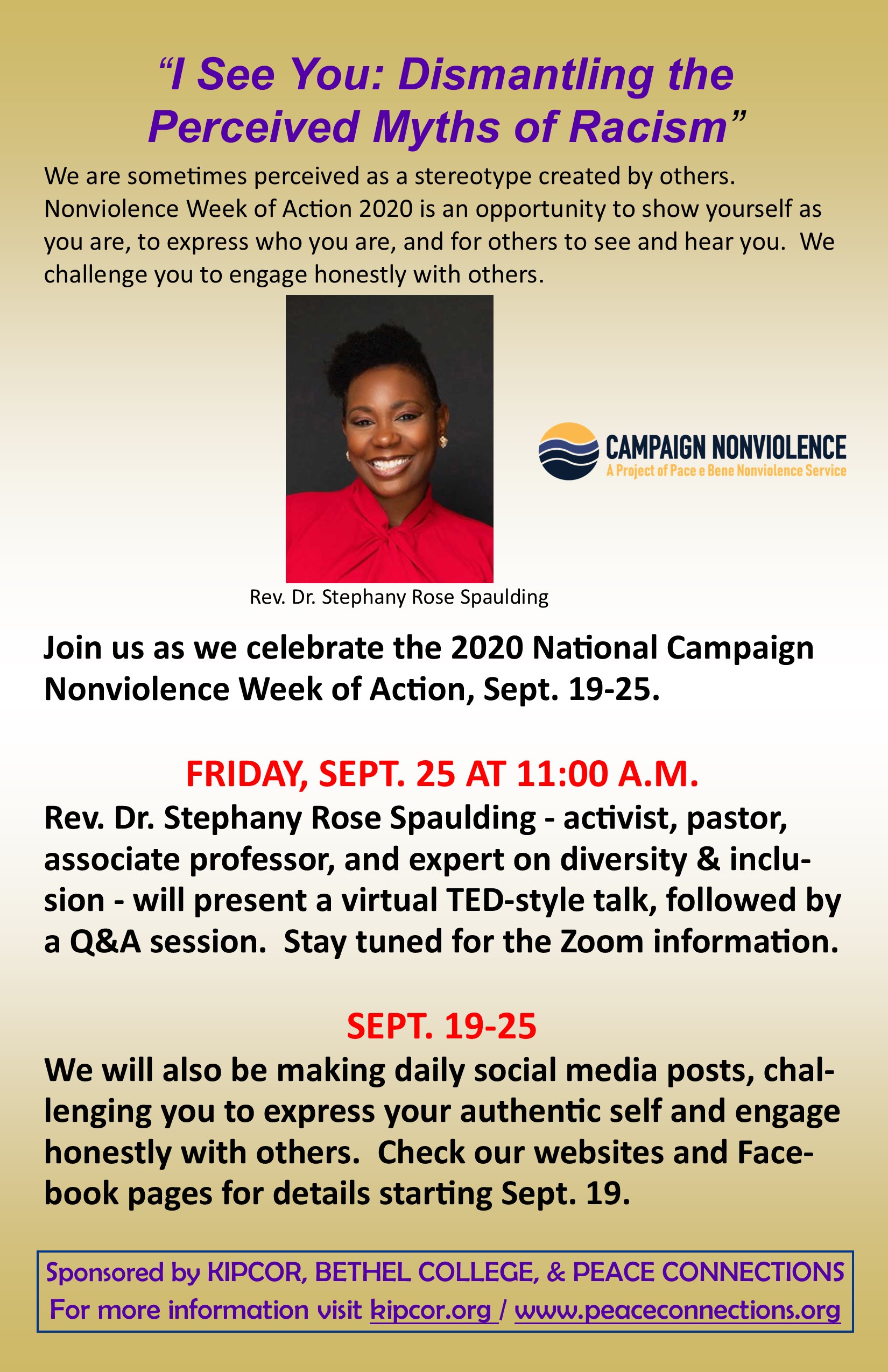 Join us as KIPCOR hosts Rev. Dr. Stephany Rose Spaulding's presentation, "I See You:  Dismantling the Perceived Myths of Racism"
On Friday, September 25, 2020 at 11:00 AM we will be hosting a ZOOM call featuring this presentation by the Rev. Dr. Spaulding.
Dr. Spaulding – Activist, pastor, associate professor, and expert on diversity and inclusion – will present this virtual TED-style talk, followed by a moderated question and answer session.
In order to receive the Zoom link and participate, you'll need to register online BEFORE Noon on Thursday, September 24.  If you watch the presentation and discussion on a computer, the link is all you need; if you watch from a smart phone, you'll need to load zoom (from Zoom.us) before the call begins.
Since we're not meeting in person we can't pass the hat and ask for donations to help support KIPCOR, but in these difficult times we need your help more than ever.  You can still support KIPCOR by mailing a check (made out to KIPCOR) to KIPCOR, P.O. Box 276, North Newton, KS  67117, or by clicking HERE and following the instructions for a credit card donation on our webpage.  Thank you!!