Implementing Restorative Practices in Kansas Schools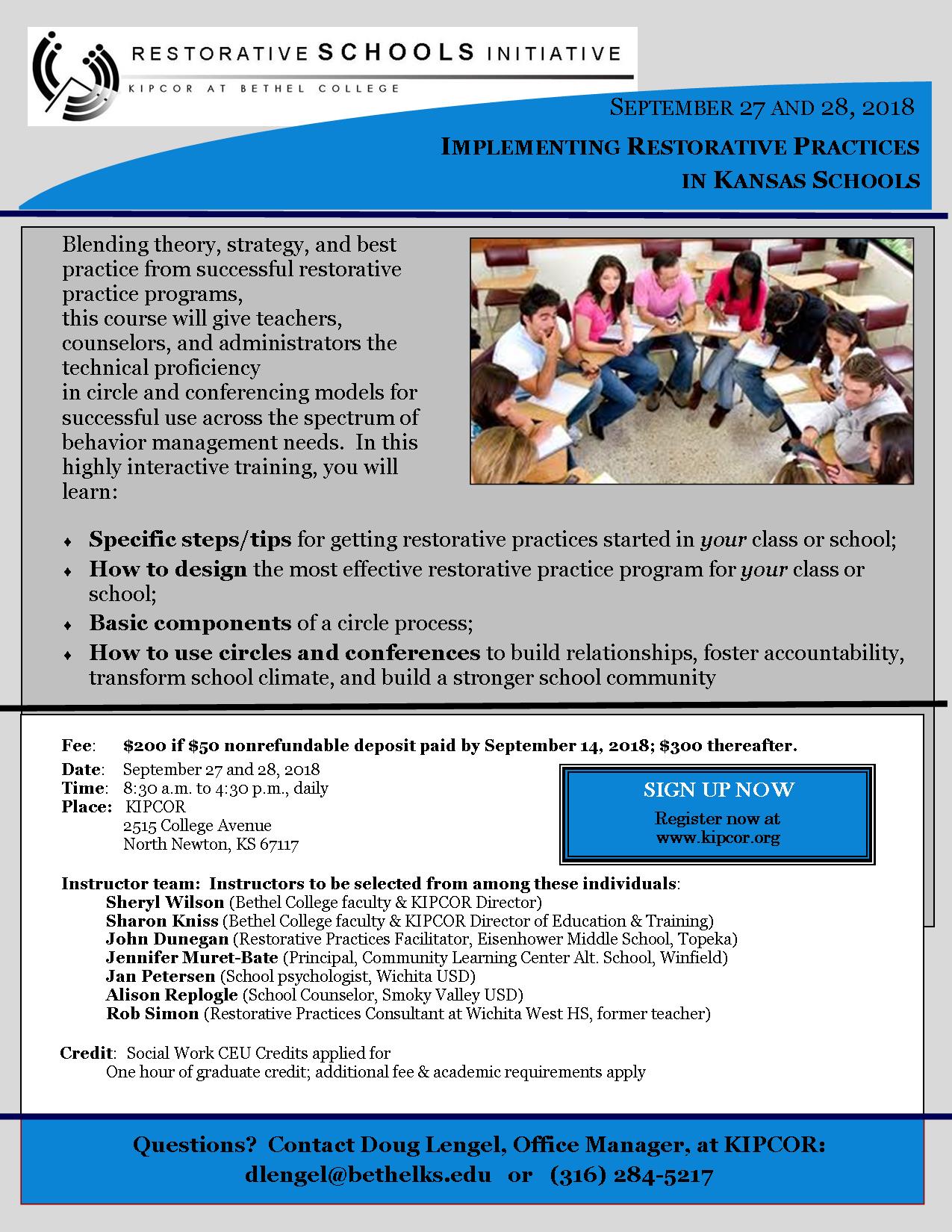 Blending theory, strategy, and best practice from successful restorative practice programs, this course will give teachers, counselors, and administrators the technical proficiency in circle and conferencing models for successful use across the spectrum of behavior management needs. In this highly interactive training, you will learn:
Specific steps/tips for getting restorative practices started in your class or school;
How to design the most effective restorative practice program for your class or school;
Basic components of a circle process;
How to use circles and conferences to build relationships, foster accountability, transform school climate, and build a stronger school community
This class is now fully subscribed. Please register to signify your interest and join the waiting list.