HOPE Spring Session 2021 – Offered Live Online, via Zoom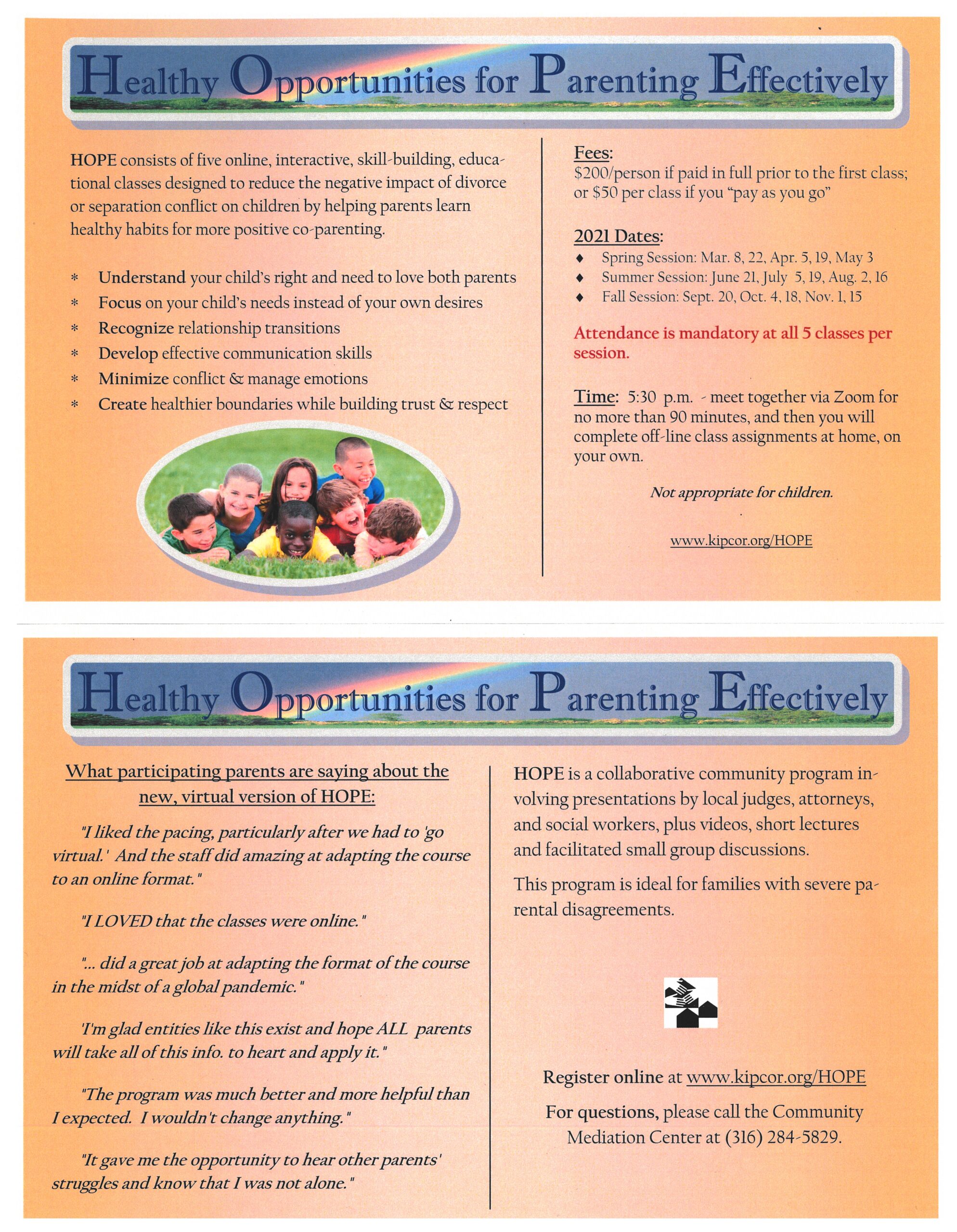 THIS CLASS IS CURRENTLY FULL. 

 
Because we sometimes have people drop out, we will start a waiting list for the class.  If you are on the waiting list, your confirmation will note that, and you WILL be notified as soon as possible if you are allowed into the class. 
HOPE consists of five interactive, skill-building, educational classes designed to reduce the negative impact of divorce or separation conflict on children by helping parents learn healthy habits for more positive co-parenting.
* Understand your child's right and need to love both parents
* Focus on your child's needs instead of your own desires
* Recognize relationship transitions
* Develop effective communication skills
* Minimize conflict & manage emotions
* Create healthier boundaries while building trust & respect
This session consists of five classes:  March 8 and 22, April 5 and 19, and May 3.  One must attend ALL FIVE CLASSES to complete the program.
The classes are held electronically via Zoom.  We will meet at 5:30 PM on the class days for no more than one and one half hours, and then you will complete off-line class assignments at home, on your own.  The total cost of the session, including all five classes, is $200.  See the registration form (click below) for more details.
Register Here
Event Navigation