Domestic Case Management and Limited Case Management Training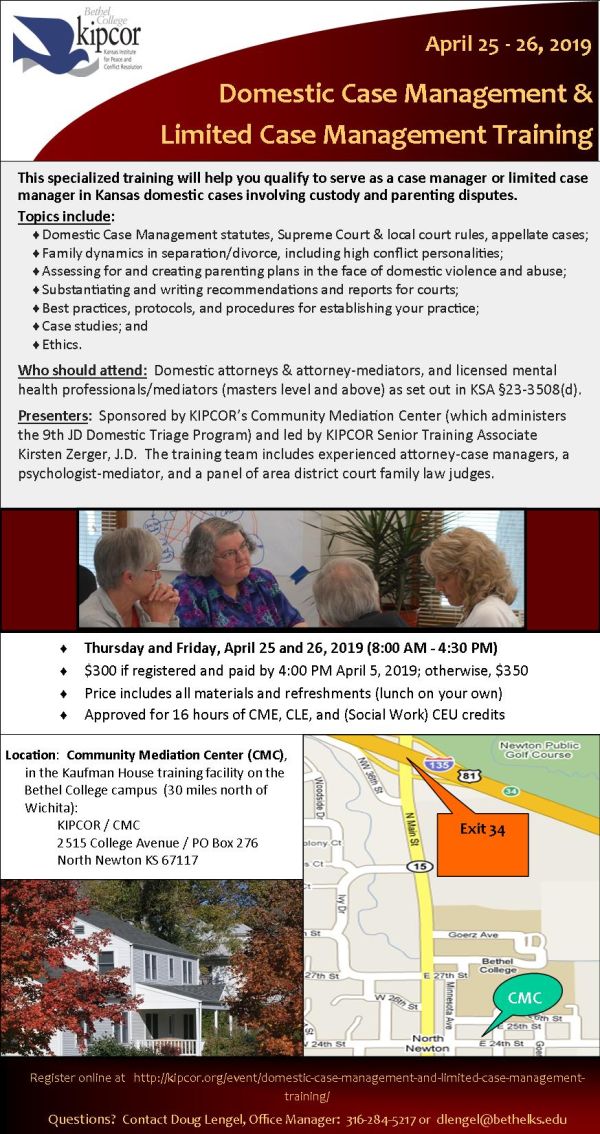 This specialized training will help you qualify to serve as a case manager or limited case manager in Kansas domestic cases involving custody and parenting disputes.  Topics include:
Domestic Case Management statutes, Supreme Court & local court rules, appellate cases;
Family dynamics in separation/divorce, including high conflict personalities;
Assessing for and creating parenting plans in the face of domestic violence and abuse;
Substantiating and writing recommendations and reports for courts;
Best practices, protocols, and procedures for establishing your practice;
Case studies; and
Ethics.
Who should attend:  Domestic attorneys & attorney-mediators, and licensed mental health professionals/mediators (masters level and above) as set out in KSA §23-3508(d).
This class has been approved for 16 hours of CMEs, CLEs, and Social Work CEUs.