This film is postponed until Fall 2020. KIPCOR Film Series: Cooked: Survival by Zip Code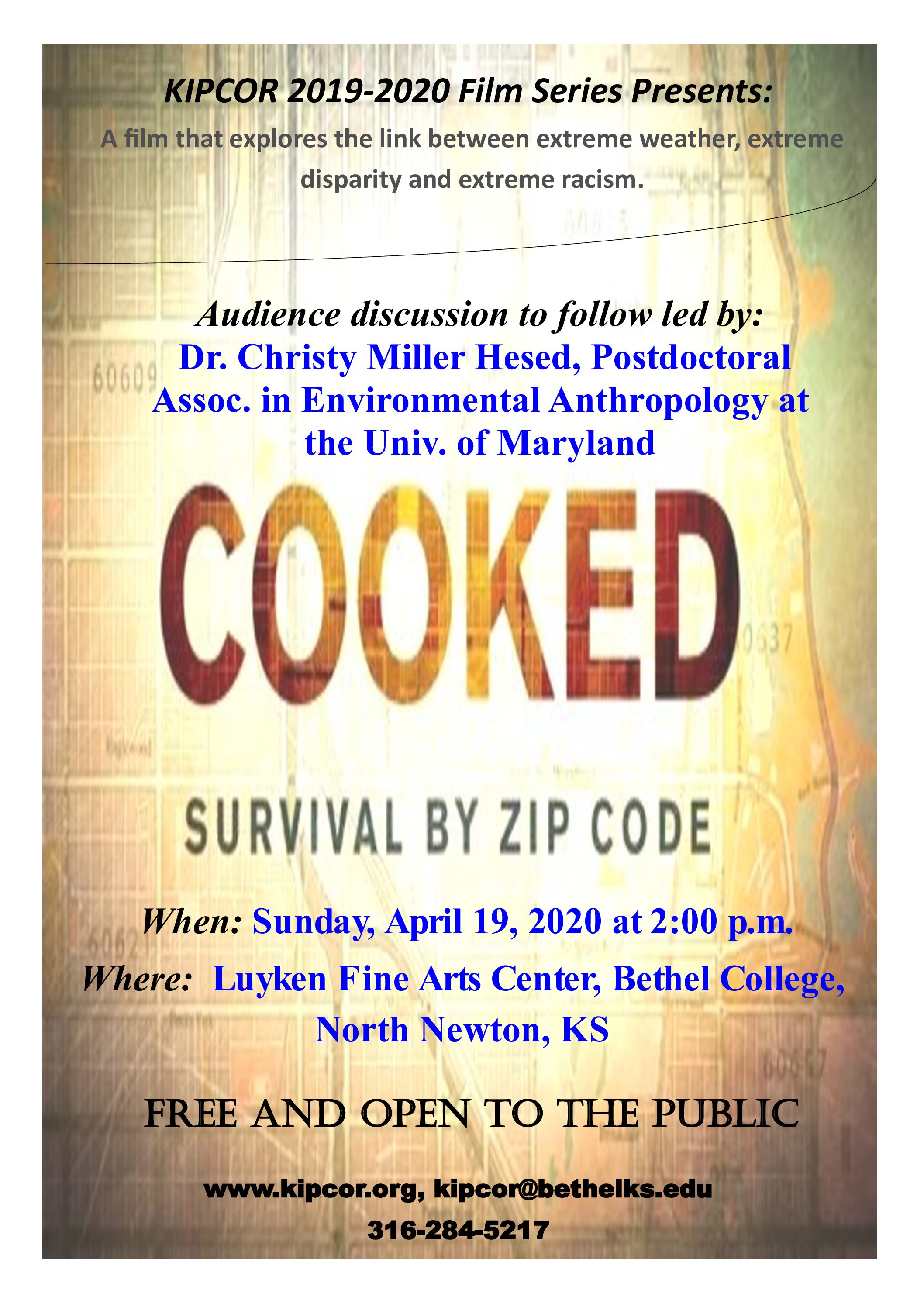 Note that this film is postponed until Fall 2020. 
KIPCOR 2019-2020 Film Series Presents:  Cooked: Survival by Zip Code
We'll fire up the KIPCOR projector again on Sunday, April 19, at 2:00 PM for our next film, "Cooked:  Survival by Zip Code".
Join us in Krehbiel Auditorium in the Luyken Fine Arts Center on the campus of Bethel College in North Newton as we watch the film and discuss it and its ramifications with Dr. Christy Miller Hesed, Postdoctoral Associate in Environmental Anthropology at the University of Maryland.   As always, our films are free and open to the public.
In COOKED: Survival By Zip Code, Peabody Award-winning filmmaker Judith Helfand uses her signature serious-yet-quirky connect-the-dots style to take audiences from the deadly 1995 Chicago heat wave — in which 739 mostly black, elderly, and poor Chicagoans died during the course of one week– deep into one of our nation's biggest growth industries: disaster preparedness. Along the way, Helfand forges inextricable links between extreme weather, extreme disparity, and extreme racism, daring to ask: what if a zip code was just a routing number and not a life-or-death sentence?
KIPCOR  (316) 284-5217 kipcor@bethelsk.edu