KIPCOR Film Series: "A Home Called Nebraska"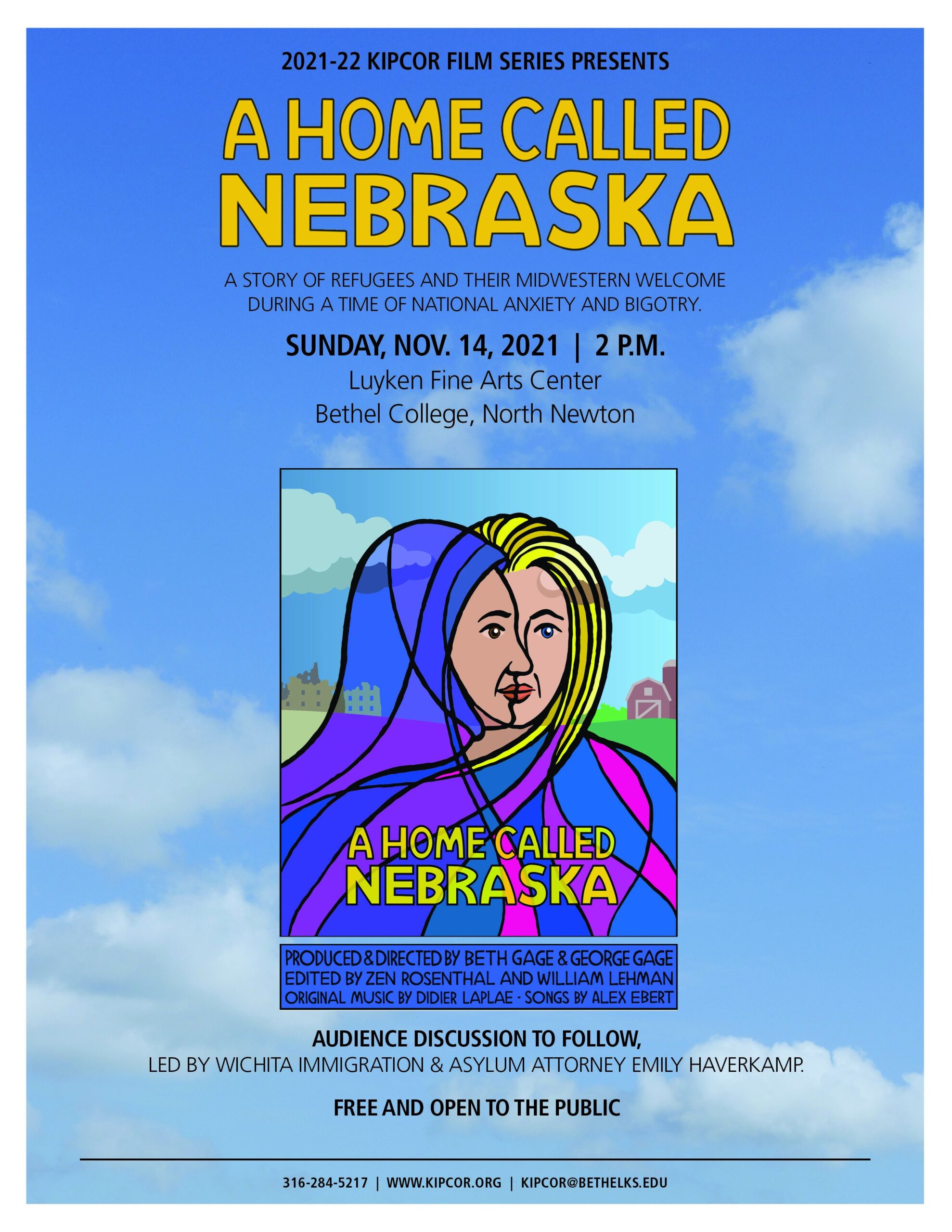 The KIPCOR 2021-22 Film Series continues in November.
Please join us on 
Sunday, November 14 at 2:00 p.m
. to view the film,
"A Home Called Nebraska."
We will once again screen this film live and in-person in Krehbiel Auditorium in the Luyken Fine Arts Center on the campus of Bethel College in North Newton.  As always, our films are free and open to the public.
"A Home Called Nebraska" tells the story of our midwestern neighbors to the north and the welcome, acceptance and friendship they extended to refugees in 2020 – all during a time of national anxiety and open bigotry.  Thanks to many Nebraskans' generosity, these refugees who escaped war, torture and persecution continue to thrive and succeed today.
As always, we hope you can stay after the film for a discussion with fellow audience members.  The discussion will be led by Emily Haverkamp, a Wichita Immigration and Asylum attorney.  Ms. Haverkamp, a University of Kansas graduate, lived in Malaysia as a child where her mother screened Vietnamese refugees for the U.S. government.  She also served in the U.S. Peace Corps before launching her career as an immigration attorney
PLEASE NOTE that we will continue to follow Bethel College's COVID-19 guidelines, which currently require everyone to wear masks indoors for groups of 10 or more, regardless of vaccination status.
See you at the movies in November!!