KIPCOR Film Series 2022-23: Betty Reid Soskin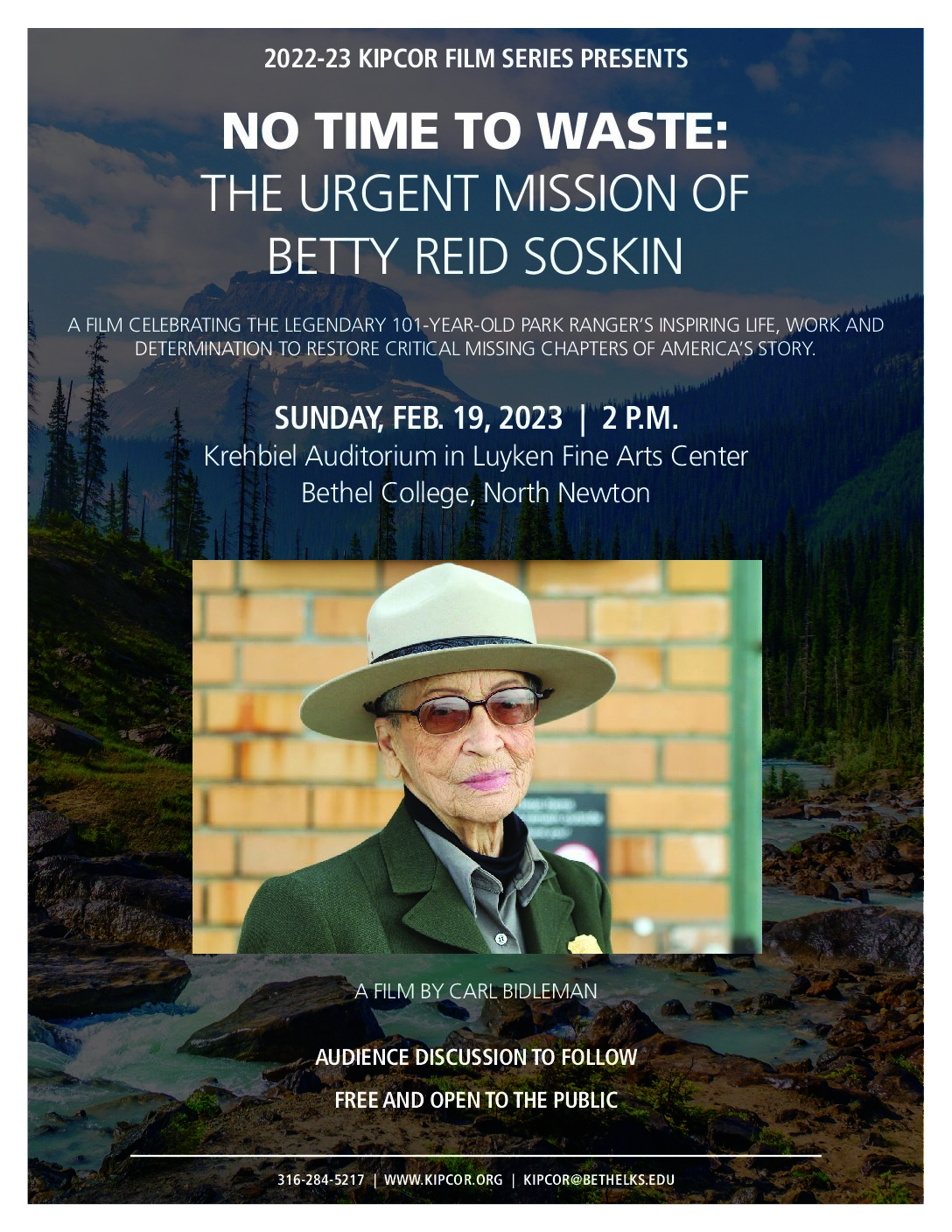 "No Time to Waste: The Urgent Mission of Betty Reid Soskin" was released in 2019 and celebrates the life and work of Betty Reid Soskin, National Park Service park ranger, author, business woman, and activist.  Soskin helped to develop the plan for the Rosie the Riveter, WWII Home Front National Historic Park in Richmond, CA and eventually went on to work there.  Drawing on her experience as a file clerk in a segregated Union hall during WWII, Soskin's work at the park showcases the untold stories of African American contributions on the home front during the war.  Her devotion to telling these stories has changed the way the National Park Service shares its history.
Soskin grew up in Oakland, CA, where her Cajun-Creole family resettled after the 1927 "Great Flood" of New Orleans.  She became a business owner in 1945 when, along with her husband, she founded one of the first black-owned music stores in Berkeley – Reid's Records.   She also authored the book, "Sign My Name to Freedom," a memoir of her own lived experience from childhood into adulthood.  In 2015, Betty was invited by the National Park Service to introduce President Barack Obama in President's Park  during a nationwide PBS tree-lighting ceremony.  At age 101, Betty is currently hosting 1-hour virtual chats on Thursdays for the park.
KIPCOR invites you to join us on the Bethel College campus on Sunday, February 19 at 2:00 pm in Lukyen Fine Arts Center to view this inspiring film. 
Following the film, Betty will join us virtually for our talkback session.

  Don't miss this opportunity to engage with her!