KIPCOR Core Skills: Workplace Conflict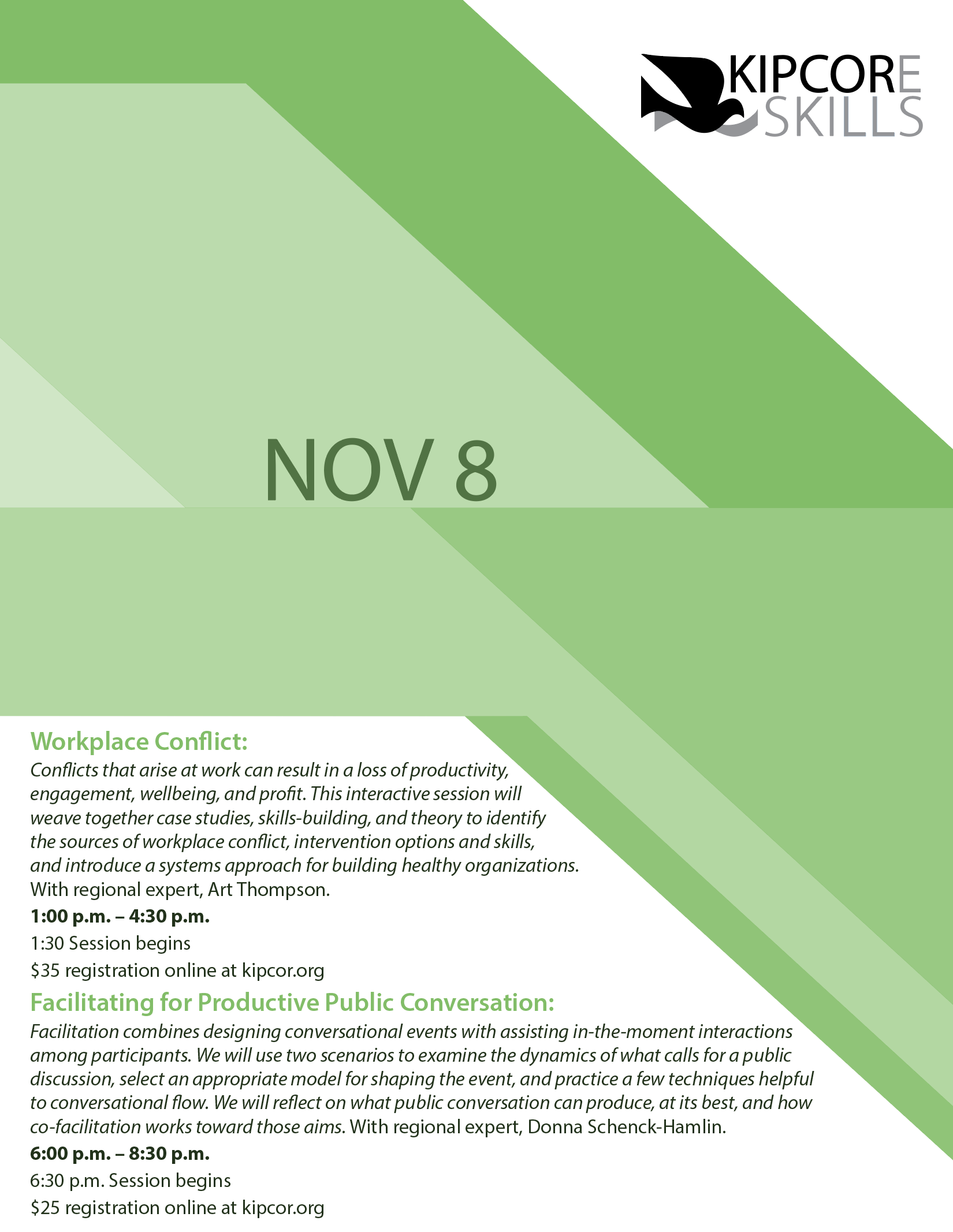 Join us for KIPCOR's new Continuing education Series for Everyone! You will engage with local and regional experts each month to gain the everyday skills you need to lead and thrive in a diverse, changing, and polarized world. Take home skills for use in your families, workplaces, and communities.
This session deals with workplace conflict. Join regional expert Art Thompson as he leads a discussion of the conflicts that arise at work. These conflicts can result in a loss of productivity, engagement, wellbeing, and profit. The interactive session will weave together case studies, skill-building, and theory to identify the sources of workplace conflict, intervention options and skills, and introduce a systems approach for building healthy organizations. The session begins at 1:00 PM and concludes by 4:30 PM. Registration cost is $35.