KIPCOR Core Skills: Facilitating for Productive Public Conversation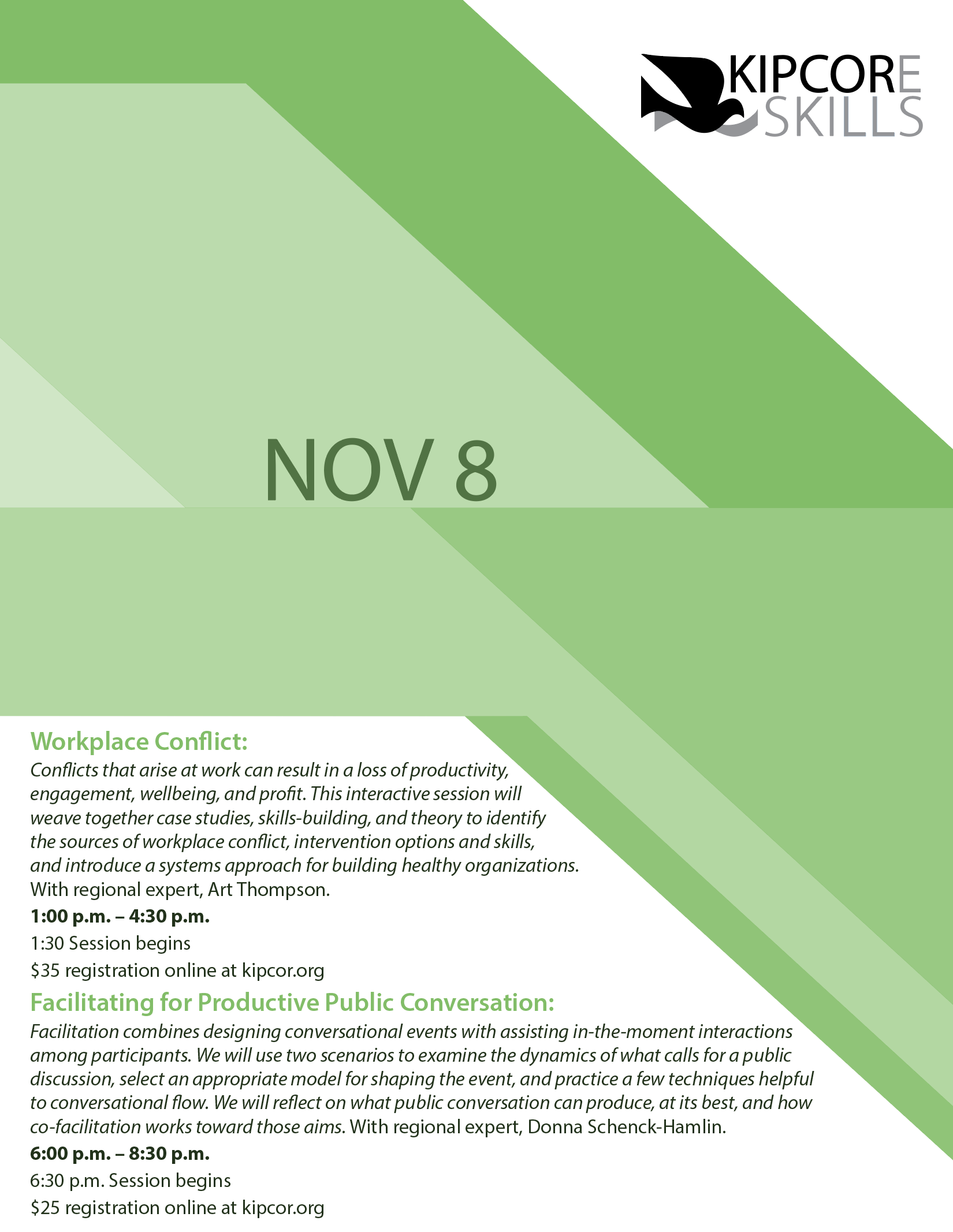 Join us for KIPCOR's new Continuing education Series for Everyone! You will engage with local and regional experts each month to gain the everyday skills you need to lead and thrive in a diverse, changing, and polarized world. Take home skills for use in your families, workplaces, and communities.
This session deals with facilitation of productive conversations. Join regional expert Donna Schenck-Hamlin as she leads us through the facilitation process. Facilitation combines designing conversational events with assisting in-the-moment interactions among participants. We will use two scenarios to examine the dynamics of what calls for a public discussion, select an appropriate model for shaping the event, and practice a few techniques helpful to conversational flow. We will reflect on what public conversation can produce, at its best, and how co-facilitation works toward those aims. The session begins at 6:00 PM and concludes by 8:30 PM. Registration cost is $25.