Community Discussion of Kansas Stories of the Vietnam War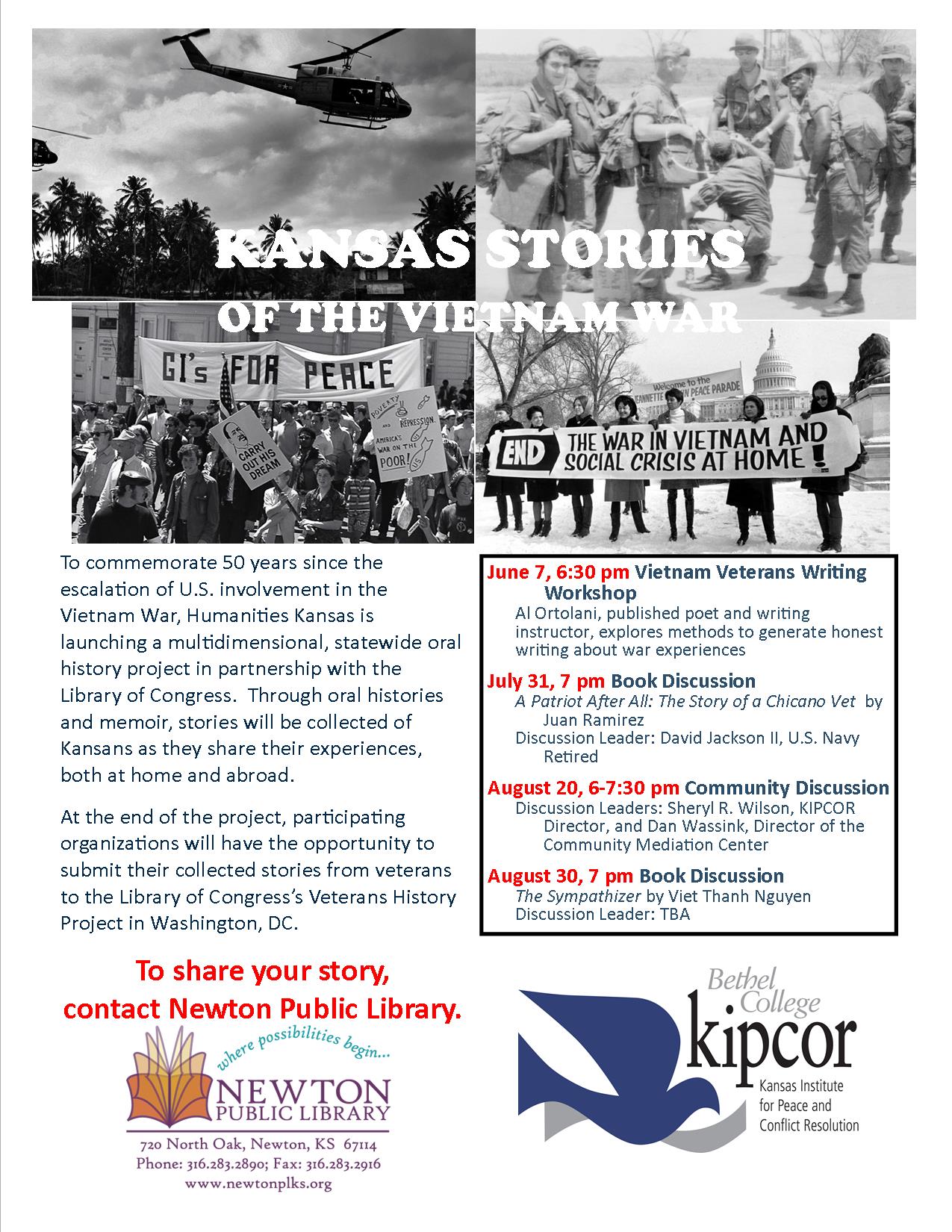 To commemorate 50 years since the escalation of U.S. involvement in the Vietnam War, Humanities Kansas is launching a multidimensional, statewide oral history project in partnership with the Library of Congress. Through oral histories and memoir, stories will be collected of Kansans as they share their experiences, both at home and abroad.
At the end of the project, participating organizations will have the opportunity to submit their collected stories from veterans to the Library of Congress's Veterans History Project in Washington, DC.
This discussion will be moderated by KIPCOR Director Sheryl Wilson and Community Mediation Center Director Dan Wassink.
Event Navigation