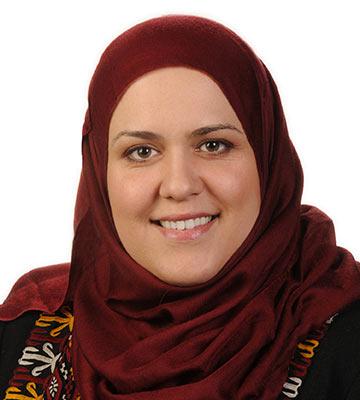 Palwasha Kakar, who has dedicated her life to building peace and resolving conflict, will speak on campus Sunday, Sept. 22, at 7 p.m. in Krehbiel Auditorium.
Her presentation wraps up a week of events at Bethel and in the community as part of the annual national Campaign Nonviolence, and is free and open to the public.
Kakar is currently senior program officer for religion and inclusive societies at the U.S. Institute of Peace (USIP), based in Washington, D.C.
Her topic at Bethel is "Women's Role in Ending Violence and Building Peace: Reflections from Afghanistan and USIP," which reflects areas in which she has given much of her time and energy over the last 15 years.
Kakar is the daughter of an Afghan father and American mother, who were medical students in Seattle when she was born. She chose to come to Bethel College in 1995 because it was the alma mater of her maternal grandmother, the late Ruth Graber of Moundridge.
Kakar graduated from Bethel in 1999 with a B.A. in global studies and Bible and religion. She also took advantage of the opportunity to gain practical skills in conflict mediation through the Kansas Institute for Peace and Conflict Resolution (KIPCOR).
Kakar's first job after graduation was directing the Newton Area Peace Center, now called Peace Connections.
She did an intensive Arabic-language study program at Zarka (Jordan) Private University before pursuing graduate studies at Harvard Divinity School, where she completed a master's degree in theological studies, with a focus on gender, religion and politics, in 2004.
She then moved to Afghanistan, where she worked with an independent research organization, the Afghanistan Research and Evaluation Unit, documenting women's participation in local politics and civil society, and then as program manager for the Gender Studies Institute at Kabul University.
Kakar has worked with the World Bank, the United Nations and the U.S. Agency for International Development (USAID), consulting as well as managing small grants projects aimed at empowering women in Afghanistan.
She spent four years with the Asia Foundation, where she was the Afghanistan director for Women's Empowerment and Development. In 2014, she moved to the USIP.
She was also named Bethel's Young Alumnus Award winner in 2014.
Kakar is an experienced teacher, speaker and researcher in religion, gender, security and local governance. She has written on women's participation in local governance, Pashtunwali-Afghan customary law, Afghan women's identity and social spaces in Afghanistan, with her research taking her to Pakistan, Bangladesh, Egypt, Israel, Palestine, Jordan and Syria, as well as Afghanistan.
Kakar and her husband, Noorullah K. Kakar, live with their children in northern Virginia.
Kakar will spend several days in the Newton area, meeting with some Bethel classes and speaking in the weekly chapel service, Sept. 25 at 11 a.m. in the Administration Building chapel, which is also open to the public.
Bethel College, a four-year liberal arts college founded in 1887, is the oldest Mennonite college in North America. Known for academic excellence, Bethel is the highest-listed Kansas private college listed in Washington Monthly's "Top Bachelor's Colleges" for 2019-20 and according to Zippia.com, is the highest ranked Kansas small college with the highest earning graduates. For more information, see www.bethelks.edu